Technology
Russia has created a scanner that can find cracks in airplanes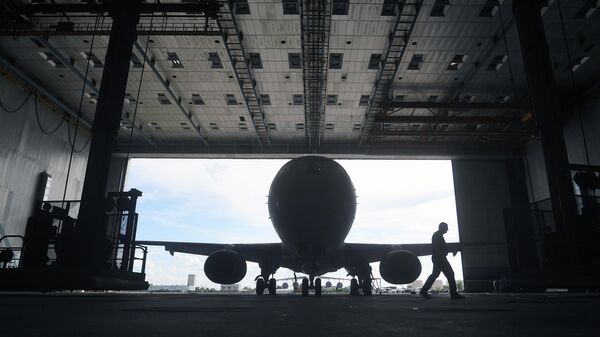 Physics of Tomsk Polytechnic University (TPU) have created the first in Russia multicontrast x-ray tomography. He will be able to find the micro-defects in complex objects — for example, in materials for the aerospace industry and to derive the distribution of chemical elements in the volume.
Conventional tomography shows the elements that comprise the object of study, focusing on their x-ray density. But today, many materials that are used in the production of industrial, medical and other objects which consist of components with low or little different x-ray density. So to see the defect in such items with existing technologies difficult, especially if they are small. The new scanner due to the use of corpuscular-wave properties of x-ray radiation it is possible to consider in more detail the objects that have similar composition and density.
"We have developed a research MRI scanner loose configuration that combines the traditional method of x-ray tomography, scanning dark-field, which allows to visualize the contours of optical inhomogeneities, phase-contrast method and the spectral (color) imaging. The latter method allows to determine the distribution of chemical elements in the object of study by their ability to absorb x-rays. The concept of the scanner-allows designer to quickly configure any tomographic experiment for different tasks of industry, science or Biomedicine", — said the project Manager, Deputy Director of development Research school of physics high-energy processes of TPU Alexey Gogolev.
According to the scientist, developed a scanner allows you to monitor four parameters instead of one. He can not only count photons of x-ray radiation, but also to take into account the phase change, amplitude, wavelength and interference effects (the effects produced by the superposition of two waves in space). Scanners with such properties are created by several research groups in USA, Europe and Japan. In Russia, this has not yet been created.
Now scientists continue to develop instrumental and software database designed scanner and form a collection of results to improve the repeatability and accuracy of research results. In the near future the achievements of the project can be used in other Russian major research projects, including installations in class Magasins (international research centres).