Crypto News
Trader: Bitcoin is now more stable than in 2018
According to capturadora Alex Kruger, right now, bitcoin is much more stable than last year.
For 2018, the average traded exchange rate BTC was $6400, this year the figure rose to $10 260. This dynamics reflects a General increase in the attractiveness of the first digital asset, the expert wrote on Twitter.
At the time of publication the largest cryptocurrency was trading below $10 000. Bitcoin dropped in price to $9800 and there is no signal for a quick-building coins.
The lack of support could trigger a more significant decline of BTC value, forecast many traders.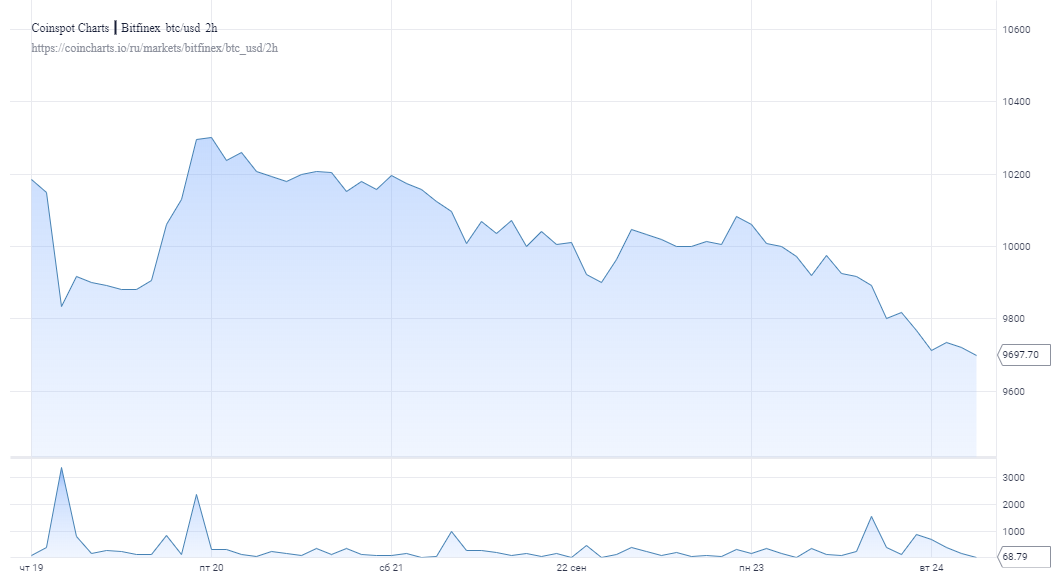 However, Alex Kruger still remains optimistic. Moreover, he believes that even if there is a reduction to $7000-8000, anyway, bitcoin will remain a fundamental position. The level of $7000-8000 may serve as a starting point for the resumption of the expansion.
On the eve of the launch platform Bakkt for bitcoin transactions-futures. But while this event does not have a positive impact on the current rate of BTC, the coin is still unable to return to values above $10 000.