World
In Syria showed trained by Russian special forces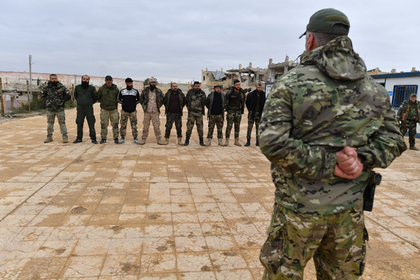 Not far from the Syrian Damascus, the exercises took place from the Syrian forces, which prepared military experts from Russia. It is reported by Sputnik News.
How soldiers operating in conditions close to the fighting, was invited to see dozens of journalists. As reports the edition, the Russian instructors in Syria prepare not only those who will act on the frontline, but also engineers. In those regions where there are active combat operations, there is a need for qualified engineers.
The publication notes that the Russian military advisers in Syria for more than three years: they train Syrian colleagues not only combat tactics, but also first aid.
In August this year it was reported about successful operations of the Russian special forces in Idlib: in an ambush in the enemy rear, was destroyed, at least 11 militants.
The civil war in Syria began in spring 2011. The main participants of the conflict — government forces, acting on the side of the incumbent President Bashar al-Assad, the so-called moderate opposition and Islamist groups. The opposition support the United States and European countries, Russia is helping Assad government.