Science
Named the most dirty in the world of money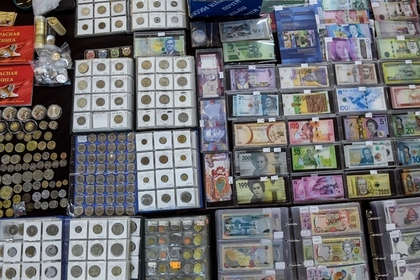 Scientists from Turkey, the Netherlands and Germany found out banknotes which country is easiest transmitted bacteria. About it reports TASS.
According to the study, the dirtiest currency was the Romanian LEU. In addition, bacteria willingly linger on the American and canadian dollars and Indian rupees.
It is noted that the currency of Romania was in first place in the ranking of the most dirty money because of the polymers used in Bank notes for their durability and anti-counterfeiting.
For this discovery they received the IG Nobel prize (Ig Nobel Prize) in Economics. The 29th awards ceremony was held at Harvard University on Thursday, September 12.
As comic cash compensation specialists received a 10 trillion Zimbabwean dollars one bill. At the time of issue the market value was approximately 40 cents.