Science
Russian scientists have discovered the remains of ancient amphibians in an unusual place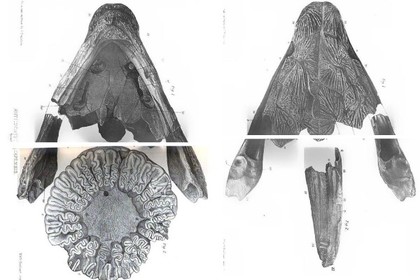 Paleontologists in Astrakhan region have discovered the remains of amphibian that lived over 200 million years ago. This was reported by the expedition leader, Igor Novikov, reports TASS.
Excavations were conducted Paleontological Institute named after A. A. borisyak Samara Institute together with the paleontological society in the territory bogdinsko-Baskunchakskaya reserve. In particular, scientists have found part of the skull ridicolous amphibian, which was previously found only in southern Africa and the southern Urals.
"This is a unique discovery, all the recovered material is confined to the sediments of early Triassic age" — said Novikov.
In addition, the skull was another of the ancient amphibians of parotosuchus. Further valuable findings it is planned to investigate in the Paleontological Institute.