Auto
"Matryoshka" again got. Under opinion. But the girls will be happy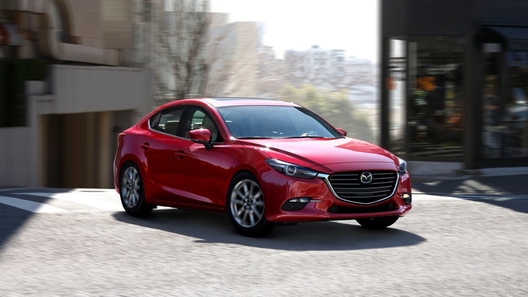 The start of sales of the new Mazda3 sedan mysteriously coincided with the announcement of a revocable company just visit. Although such events are always held for security reasons, but it will especially please the owners of this model, since the problem concerns the extremely important for any girl accessory – interior rear view mirror.
As informs Federal Agency on technical regulation and Metrology (Rosstandart), the voluntary recall announced officially representing the brand Mazda in the Russian market declared LLC "Mazda Motor Rus" will have all the cars Mazda3 implemented from June, 30th to July 24, 2019, with VIN codes according to the application.
The reason why revocable of the company was, however, not the mirror itself, and the glue that it is attached to the body, but not because he is so-and-so, hitting on girls, and more serious reason. Glass inner rear view mirror may be accidentally detached from the mirror holder due to insufficient adhesion of the adhesive composition. This may lead to reduced visibility of the road environment behind the vehicle and increase the risk of an accident.
Provided for inspection and repair machines will replace the rearview mirror Assembly modified with improved adhesion of the adhesive composition. All repairs will be performed at no charge to owners.
Authorized representatives of LLC "Mazda Motor Rus" will inform owners of vehicles covered by the recall by sending letters and/or phone about the need to provide the car to the dealership for repairs.
At the same time, the owners can own, without waiting for the messages to an authorized dealer to determine whether their car is under recall. To do this, you associate the VIN number with the attached list, contact the dealer center and to schedule the repair.