World
Became aware of the presence of Pompeo when speaking of trump and Zelensky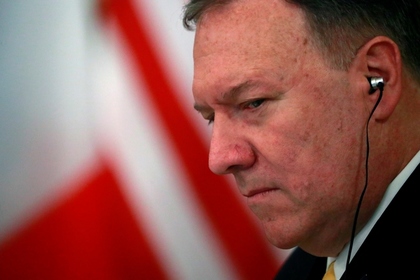 U.S. Secretary of state Mike Pompeo listened to the conversation of the American President Donald trump with his Ukrainian counterpart Vladimir Zelensky. According to The Wall Street Journal, citing officials of the US State Department.
According to the interlocutor of the edition, Pompeo was among administrative officials who listened to a phone conversation. But did the Secretary of state participate in the discussion of the two leaders was not reported.
It is noted that earlier about the participation of Mike Pompeo in the conversation between trump and Zelensky was not known.
On September 25 the White house released the transcript of the conversation trump and Zelensky, held in late July. The details of the conversation, the presidents became the occasion for the announcement of American parliamentarians to initiate the procedure of impeachment of an American leader. In the U.S. Congress said that it will be done if we can prove the fact of trump's pressure on the Ukrainian counterpart in connection with the investigation of corrupt activities in Ukraine, hunter Biden. The senators considered it an attempt to bring down the rating of Joe Biden, who's running for the presidency in the elections of 2020 from the Democratic party.
Later Vladimir Zelensky said that Kiev does not intend to conduct any investigation on orders from abroad. Kiev also refused to publish his version of the transcripts of the telephone conversations with trump. According to Zelensky, in these conversations there are "some nuances and things" that it would be wrong to publicize.