Science
Confirmed an unusual cause of defeat of Napoleon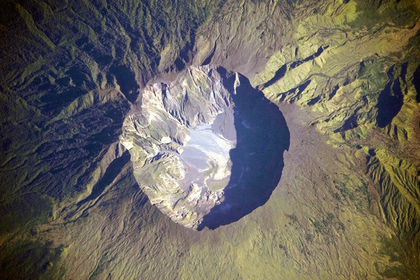 Scientists at Edinburgh University in the UK confirmed that the super eruption of Tambora volcano in 1815 caused global cooling, called the "year without summer". Climate change in Europe is associated with some historical events, including Napoleon's defeat at the battle of Waterloo. About it reported in a press release on Phys.org.
The researchers analyzed historical data about the weather and incorporated them into climate models to see how much the eruption affected the likelihood of cold and wet conditions. It turned out that the state of the climate to 1816, including pressure at sea level, capable of reproducing the anomalous precipitation without additional exposure, however, explains only a quarter of unusually cold weather.
The inclusion of a powerful eruption in the model increases the likelihood of low summer temperatures of a hundred times, wet summer over Central Europe is 1.5-3 times.
In 1816 was recorded extremely low global temperatures. In Central and Western Europe, the summer was particularly cold and wet, which led to massive crop losses and famine. It was long believed that the reason for the anomaly was Tambora eruption in Indonesia in 1815, which in the atmosphere were emitted a huge amount of sulfur dioxide.
In 2018 historians from Imperial College London came to the conclusion that the eruption of the volcano Tambora was one of the main reasons for the defeat of Napoleon Bonaparte at the battle of Waterloo. Heavy rain caused the softening of the soil, resulting in the firing of the French artillery of the enemy was ineffective.