Animals
All the beauty of the ocean in the pictures of the winners Through Your Lens 2018
The world of the deep sea is incredibly diverse and beautiful, particularly if they directed the lenses of the best photographers in the world.
Magazine Scuba Diving Magazine has announced the winners of its annual underwater photography contest Through Your Lens. Works 2018 considered in four categories: "Wide angle", "Macro", "Conceptual snapshot" and "Compact camera".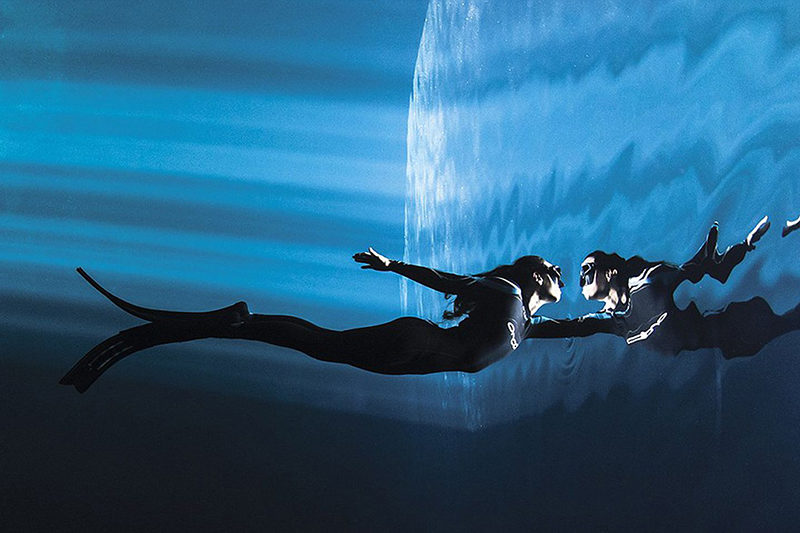 This competition took place 14 times and collected over 2100 images on the marine theme. The biggest winner was Rodney Bercy with a photo of the whale at the water surface. The photographer said: "I Hope that through this image I will share with others what is in the mystical world, which are every time you dive". The prize of Paris received $ 1,000 and a trip on Safari. Reception of applications for participation in the contest of underwater photography Scuba Diving Magazine's Underwater Photo Contest will start from 2019 November 1, 2018 and will run until 31 may 2019.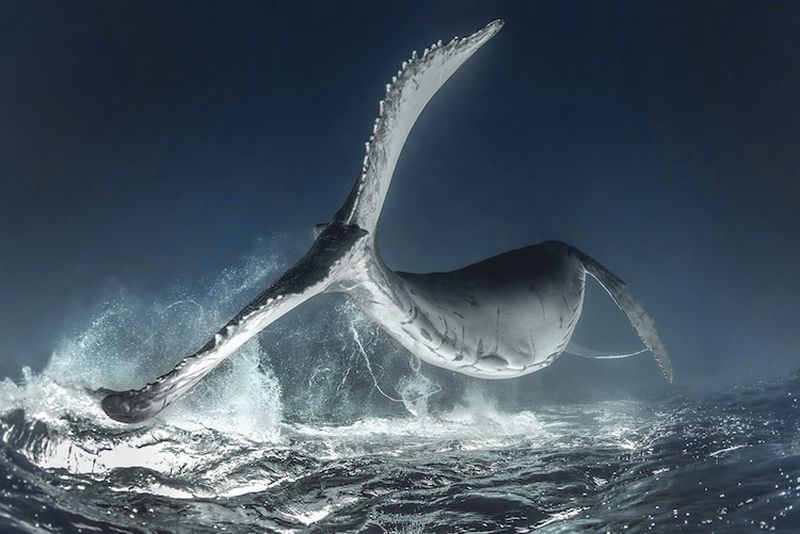 "After spending the whole day in search of whales, our boat caught a magical meeting with a curious mother and calf… Here I tried to create a unique perspective, turning the image upside down to look like a whale hovering over the surface".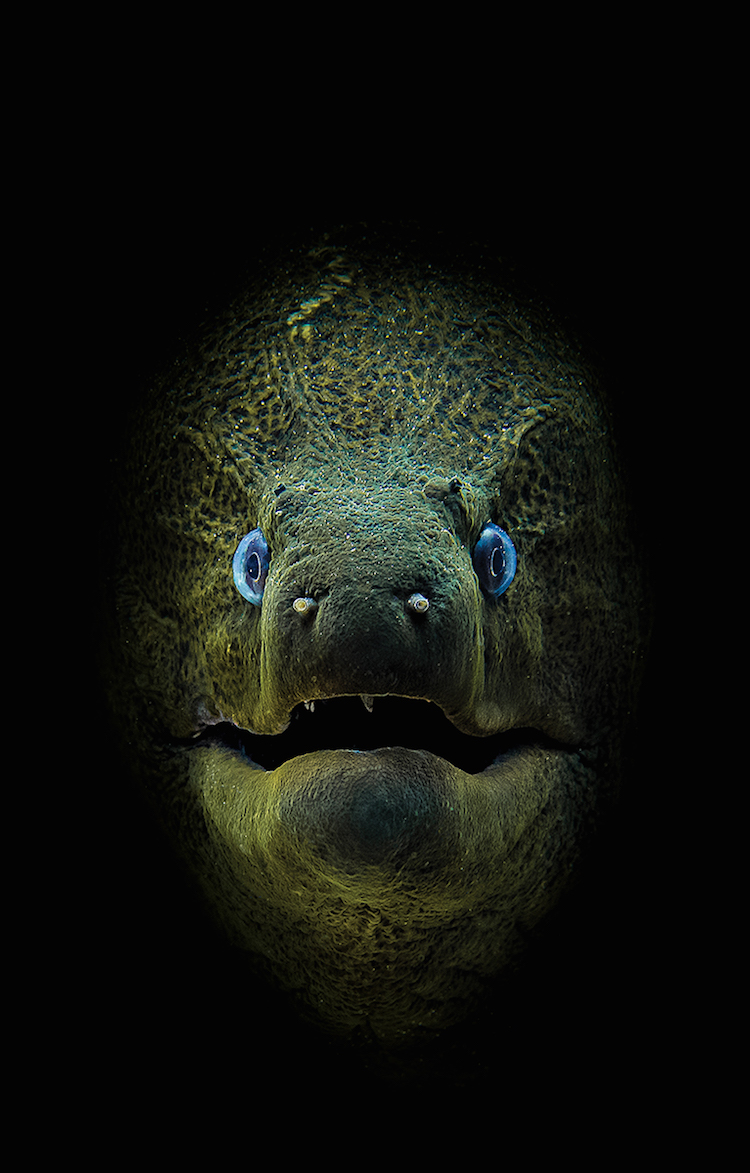 "In the dive site called South Laguna, I noticed a rock and coral formation in the sandy area. Looking into the hole, I saw one of the largest and most curious giant Moray (Java gymnothorax) that I have ever encountered".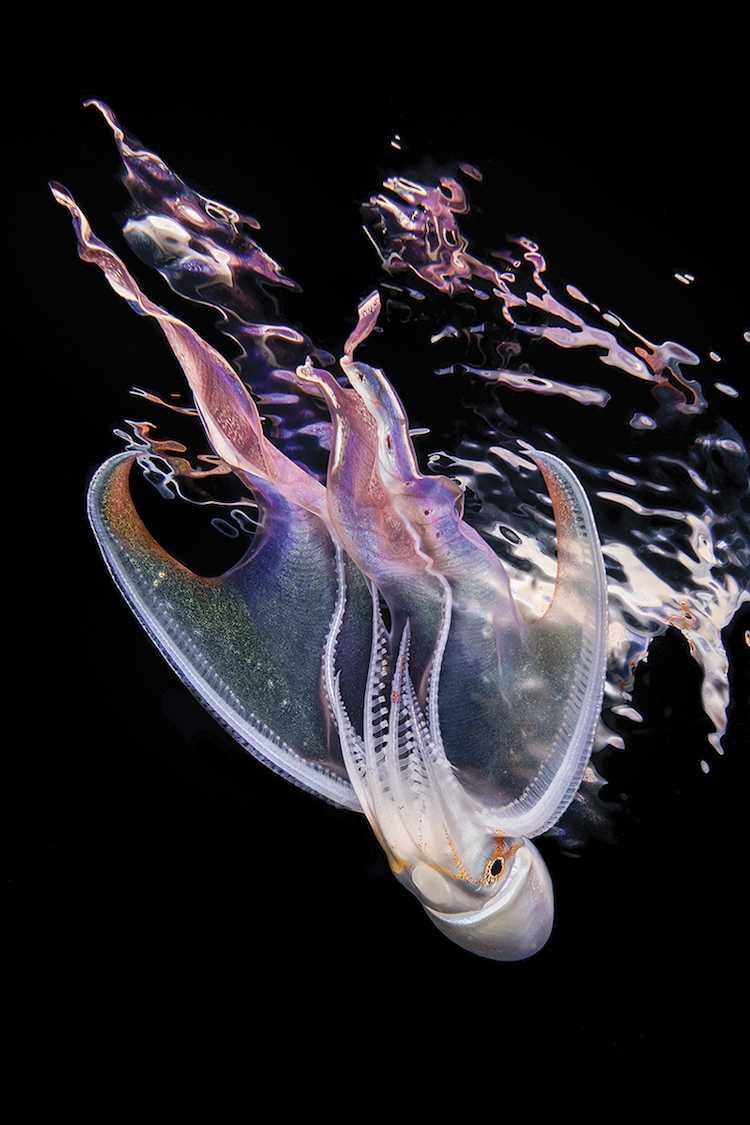 "This picture reminds me of how a seemingly boring night dive was one of my most memorable. Lifting from a depth of nearly 30 meters, I noticed that octopus. Struck me then that all the necessary elements for a wonderful frame like come together: the colors were bright, reflection, inviting, and octopus are very responsive, like posing".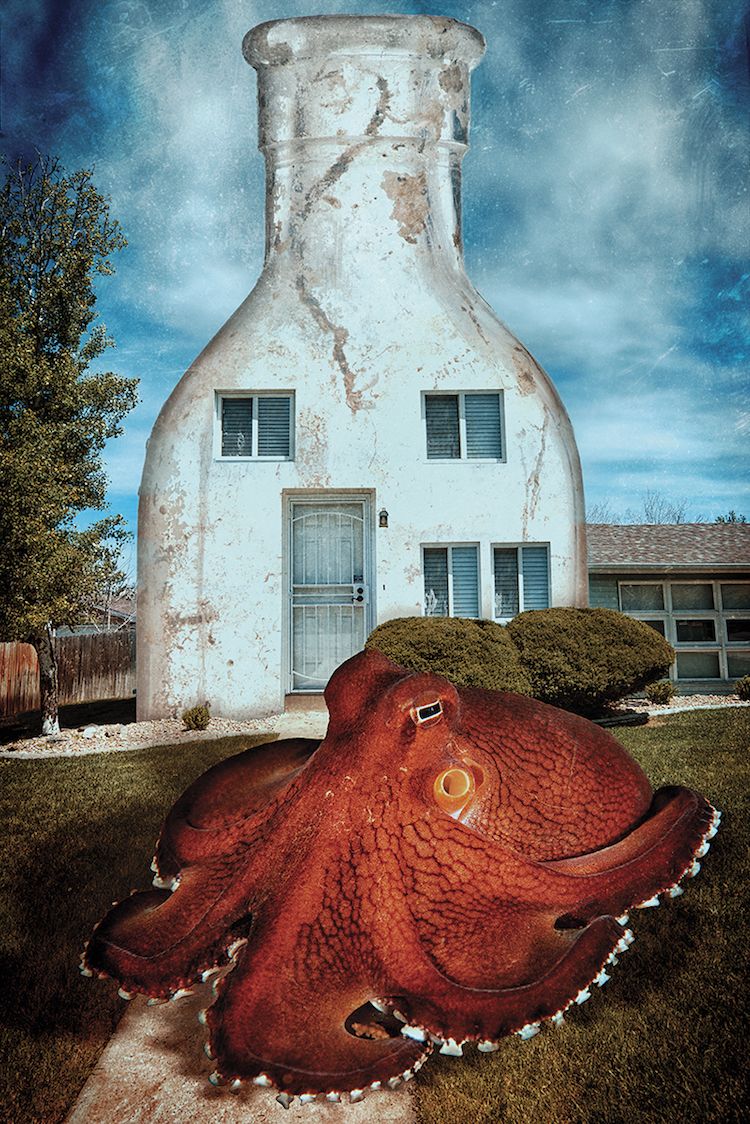 "I came across this coconut octopus during a dive in a contaminated environment. The creature gained a dark red color and perfectly posed symmetrically wrapped in its tentacles. In the end, I created a "home" from a small bottle I found diving in Lower California."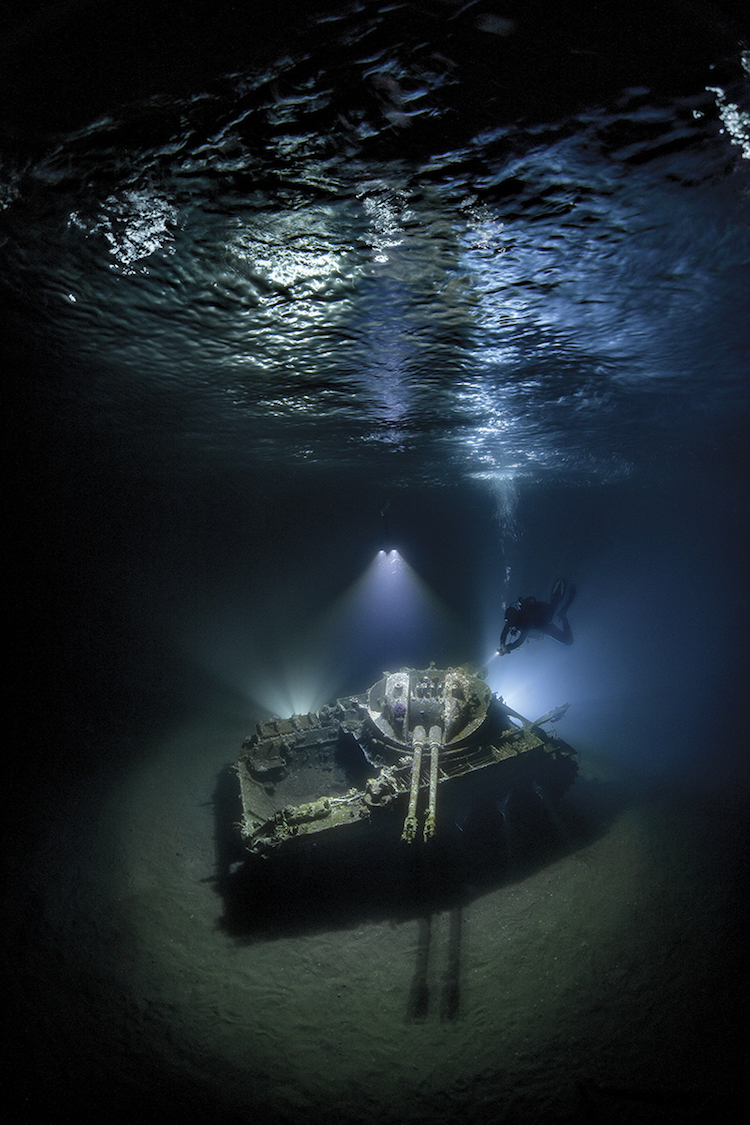 "In 1999 by the Jordanian Royal ecological society flooded antiaircraft self-propelled installation M42 Duster not far from the coast to the North of Tala Bay. It is an ideal place for snorkeling and diving. The tank has become home to many reef inhabitants".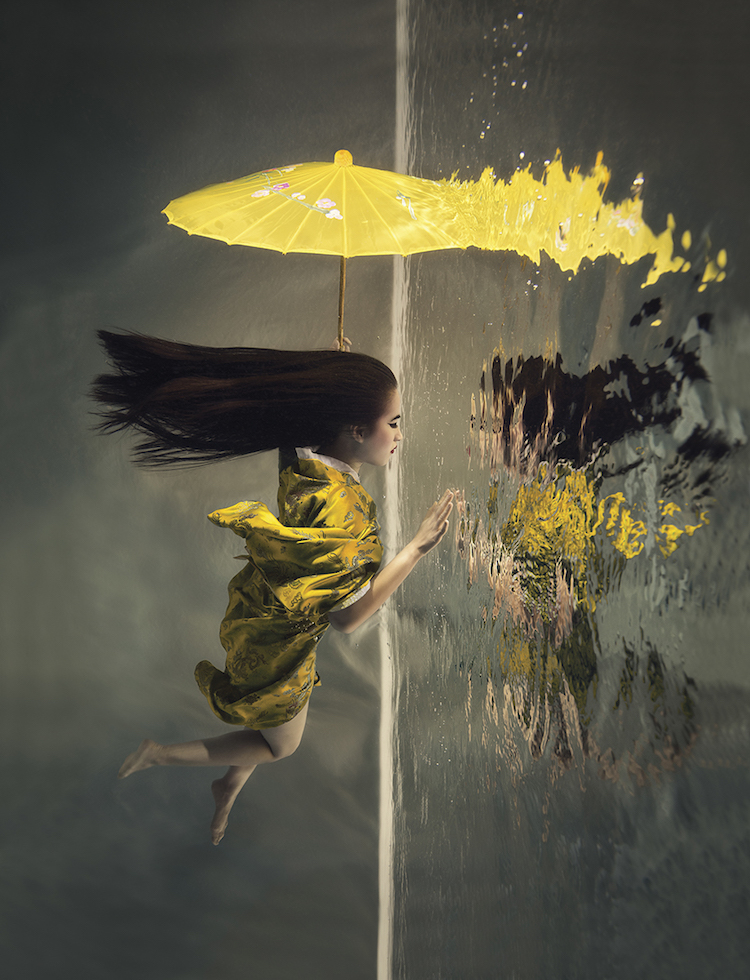 "The picture was taken in Prague in the pool with a depth of about 8 meters, covered with a very large piece of grey fabric. Photo title: "Most important is how I see you". No matter what other people think, most importantly, what do you think and how you see yourself. I turned the image 90 degrees to create the effect of a woman before a mirror".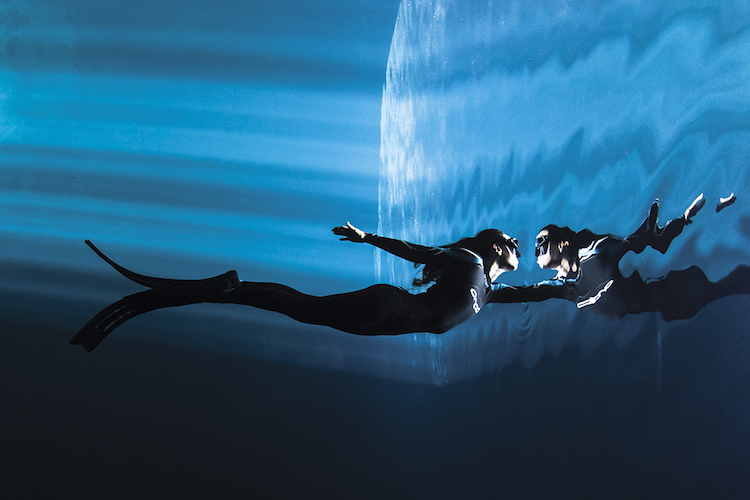 "This model is a champion in freediving from Chile. Her movements under the water are fascinating. The picture was taken at noon when the sun's rays are best seen in the cenote pit".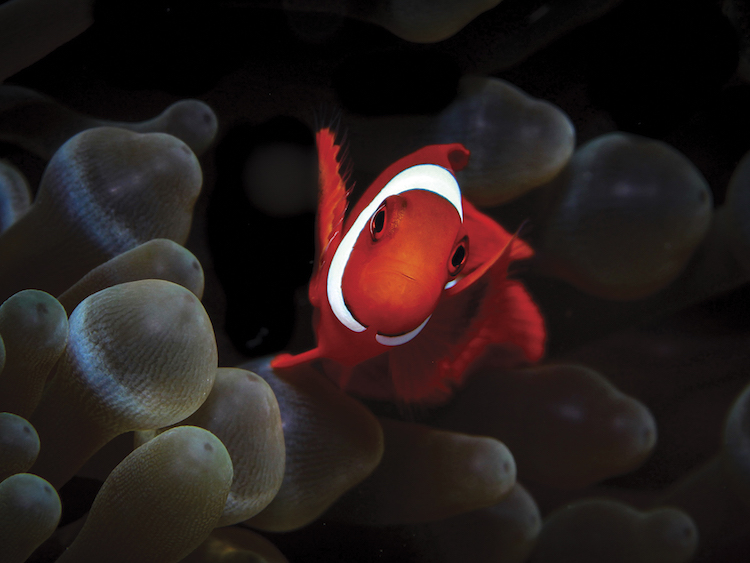 "The area around Bunaken island, close to North Sulawesi, Indonesia, is famous for its spectacular diving. Just at the end of one of these dives I noticed that the maroon clownfish. Her fins fluttered at a rapid pace, and it was hard to focus, especially on small details. But patience and some luck managed to get this shot where you can see distinctive white stripe fish, and it seems that she really flies."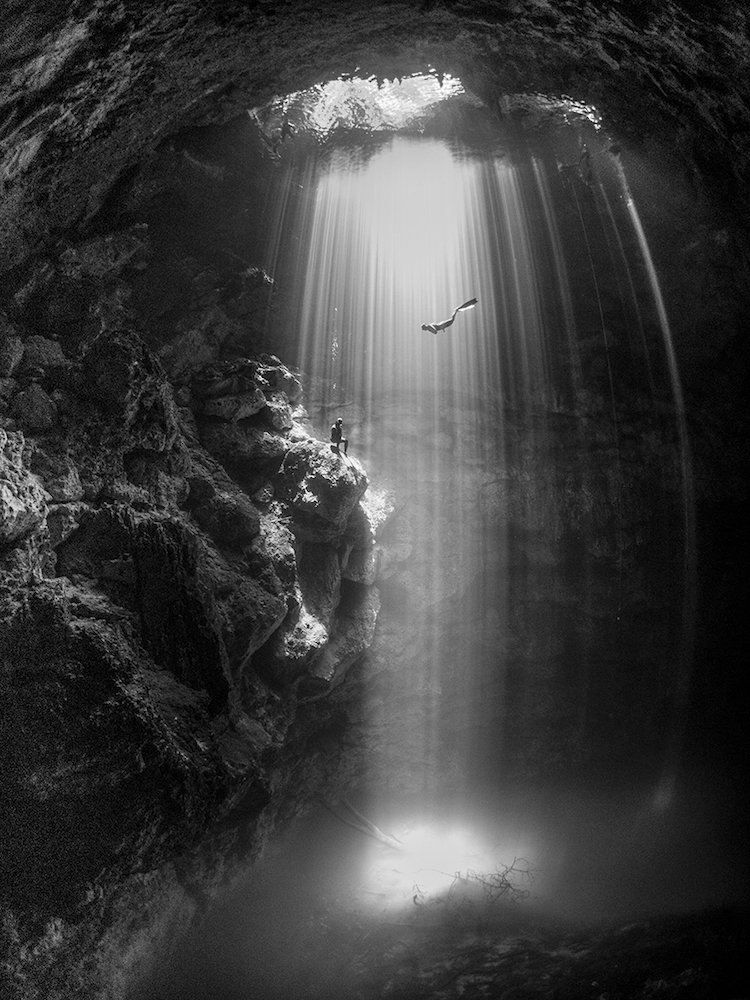 "Near Tulum there are numerous systems of underwater caves, known as cenotes. Pit – the deepest of them. Divers looking for her because of the beautiful rock formations and seeping light. When I got up, I noticed a trainee free divers; within 15 seconds made three shots with perfect composition".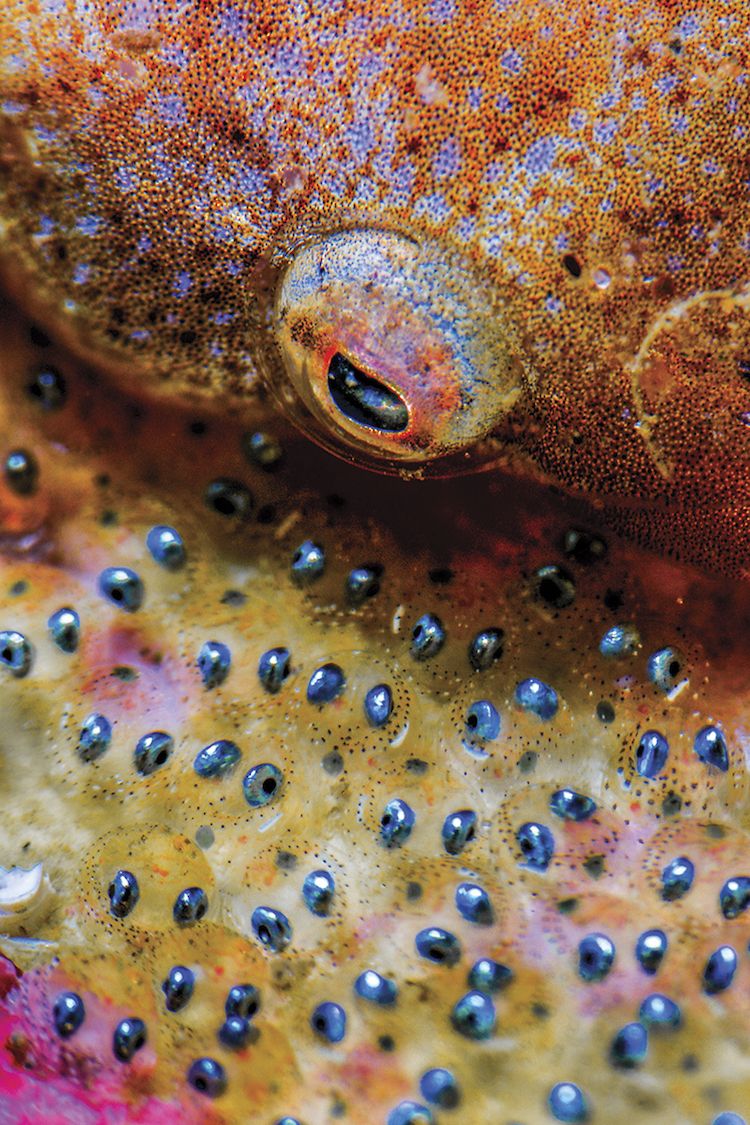 "Photographing the goo is tricky because of their small size and shy nature. Finding-Remora fish with eggs for weeks, I waited, until I see inside the eye. When the time came, I took my best macro lens and tried to capture the essence of mother, taking care of his offspring."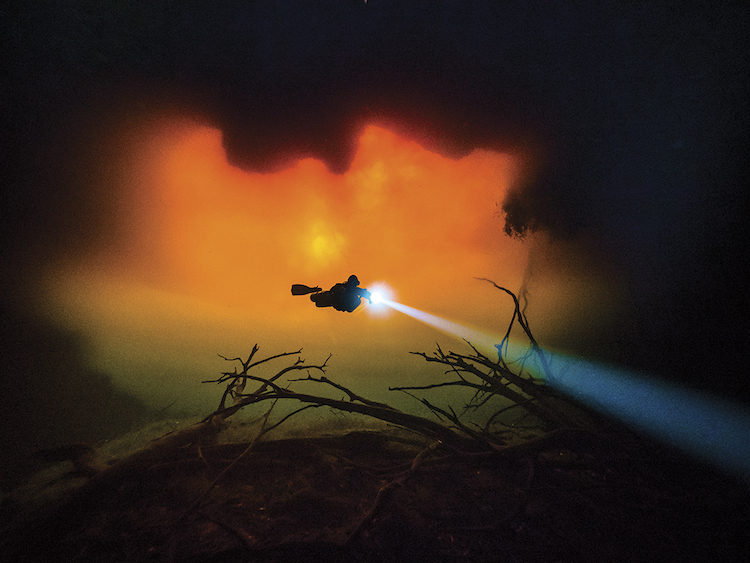 "Sometimes after a shower tanning dripping, rotting painted leaves, fall into the cenote Carwash, giving it a bright reddish-orange color. This tannic water blocks most of daylight and cenote becomes darker than usual. Like diving on Mars".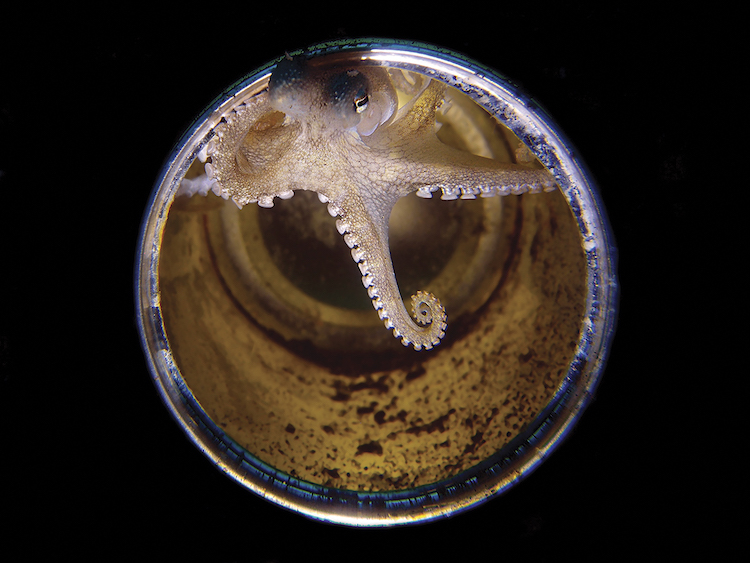 "I was diving in Lembeh Strait, when he noticed this young coconut octopus. He's the tiniest person I've ever seen, with a length of about 5 centimeters. Octopus hiding in a glass tube which lay on the bottom, and seemed just waiting to be photographed".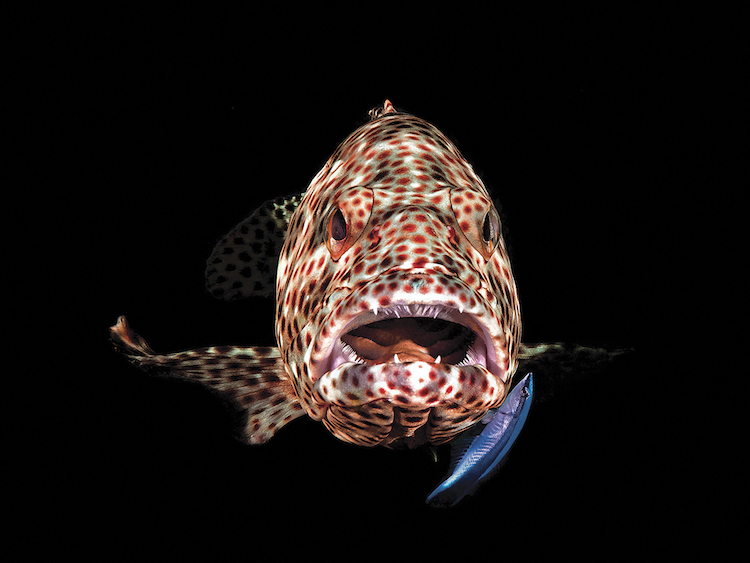 "This grouper was waiting with an open mouth while fish-cleaner did the job. I highlighted the fish with flares on both sides and created a dark background".