Technology
Crimean paratroopers gather in the sky silhouette "digital butterflies"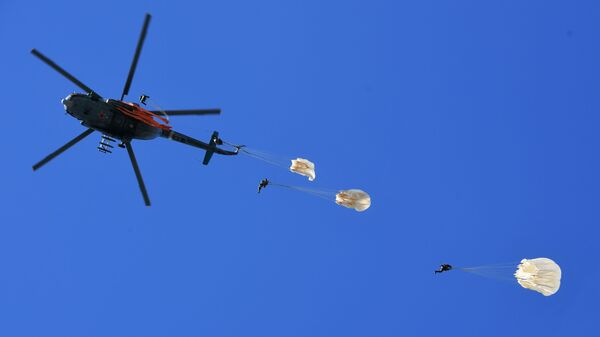 Silhouette "digital butterflies" will gather in the Crimean sky, the paratroopers, the action is confined to the transition to digital broadcasting, said the Minister of internal policy, information and communications of Crimea Sergey Zyryanov.
"In the near future it is planned parachute jump. Paratroopers in the sky want to put a silhouette a digital butterfly and invite me, but I still doubt it. But maybe I will agree. Never jumped with a parachute, but maybe it's this moment," said Pavlyuchenko in the air of radio "Sputnik"in Crimea.
"Digital butterfly" – a specially developed information leaflet and a logo symbolizing the transition to digital broadcasting.
According to the Minister, Crimea is fully ready for the transition to digital television.
Russia in 2019 is moving from analogue to digital broadcasting. The transition started in February, turning off the analog signal in the regions occurs in stages. Today 64 of the region have already switched to digital. The remaining 21 regions will switch to digital on October 14 in the fourth wave off "analog".