Crypto News
Trader: the Fall of bitcoin in the $2000 will attract even more investors in cryptosphere
Over the last few days bitcoin has dropped in price by $2000, which caused panic among some investors. They continue to leave cryptosphere and transferred their capital to other assets such as gold.
The rate of BTC in the evening of 25 September decreased to $7980, and there are risks of weakening coins up to $7,500. However, not all traders are panicky, among them there are those who remain optimistic even in a very difficult situation.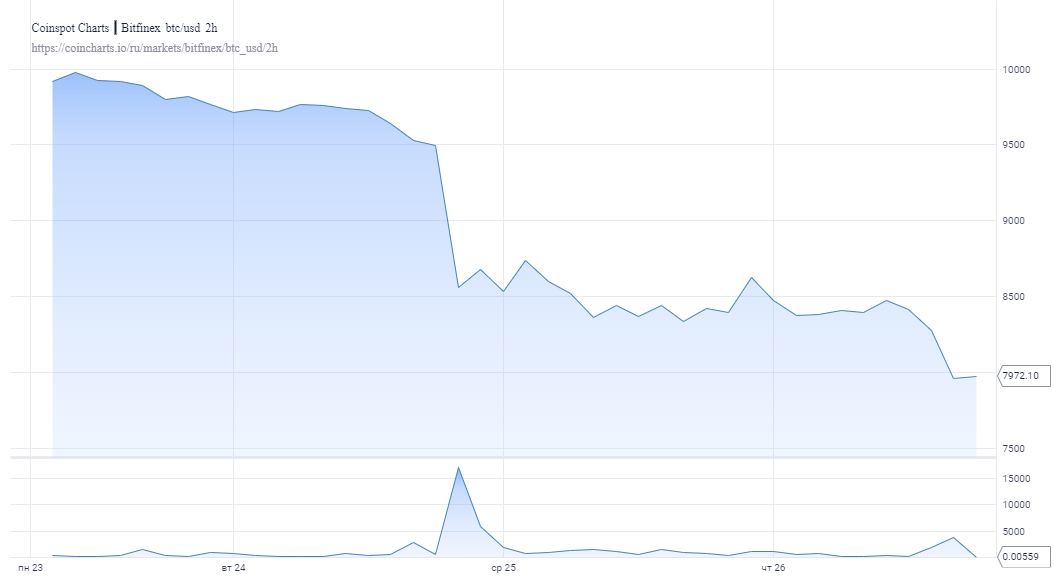 One of them under the pseudonym of Mr. TA tweeted that drop to $2000 may resembles the dynamics of the movement of bitcoin. Then, the first cryptocurrency also in a short time has fallen by $2000, but then managed not only to regain previously lost positions, but also to soar up to $8000.
Now it is highly probable that the same scenario as investors are attracted to bitcoin when it was cheap. The launch of the platform Bakkt actually exacerbated the volatility of BTC as expected by many analysts, however, instead of appreciation of the coin we saw him weakening.
However, the exit of investors from bitcoin may not be for long, observers say. Most likely, in the near future a reversal and bitcoin will resume its expansion.