World
Disclosed mysterious details of the document with the "formula Steinmeier"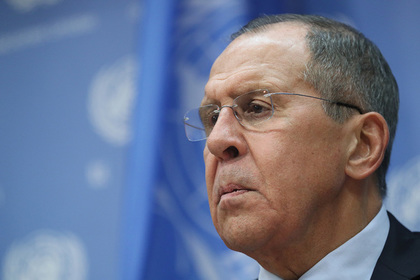 The participants of the contact group on Ukraine put their signatures under the "formula Steinmeier" on different sheets. This was indicated by the Minister of foreign Affairs of Russia Sergey Lavrov, reports TASS.
"Obviously, someone thinks it beneath his dignity to put his signature beside signatures of the other participants", — said the Minister. He added that the document was signed in Minsk by all parties, including the representatives of the breakaway Donetsk and Lugansk national republics.
Earlier in the Kremlin said that Moscow has a positive attitude to signing of Ukraine "formula Steinmeier" at the Donbass.
On 1 October the participants of the contact group in Ukraine signed the document with the "formula Steinmeier" for a peaceful settlement. It defines the mechanism for fixing the special status of Donbass and Amnesty and the holding of elections on uncontrollable Kiev territories of the unrecognized republics.
The President of Ukraine Vladimir Zelensky said that the Parliament will develop a law on the special status, which later use the word. He also noted that the elections in the breakaway DND and LNR at gunpoint will not.