World
The participant of the election campaign in the USA Bernie Sanders underwent bypass surgery, but won't miss the televised debate of candidates for President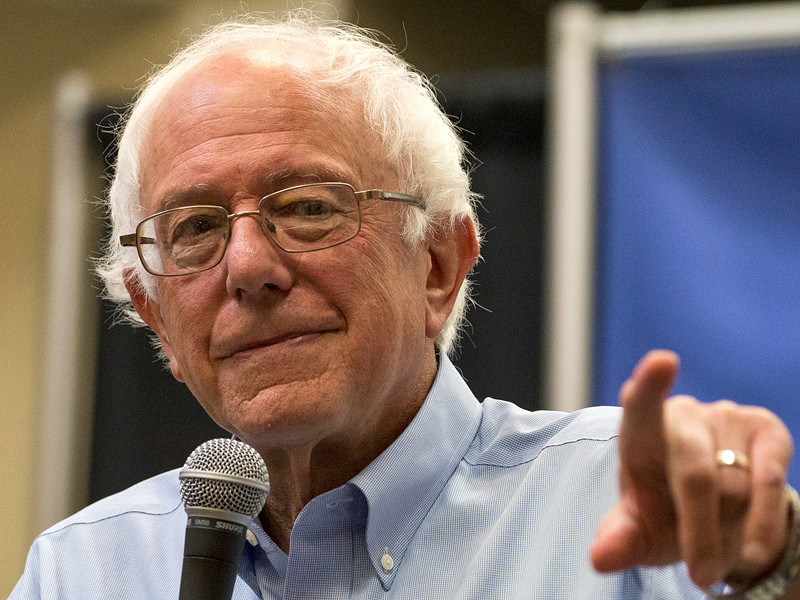 78-year-old Senator from Vermont, Bernie Sanders, is a contender for the nomination for President from the Democratic party in the elections of 2020, was hospitalized yesterday evening due to chest pain and underwent surgery, but it will not prevent him to continue to participate in the presidential race.
When he was taken to the hospital, doctors diagnosed a blockage of the artery. According to representative Sanders Jeff weaver, on physical examination it was found that he had a blocked artery and required two shunt. The doctors promptly carried out the necessary medical procedure – bypass surgery. According to Fox News, the Senator was held stenting vessel of the heart in connection with the blockage of the artery.
"Senator Sanders is recovering, and the mood at it good, – said weaver. – We cancel all the events with his participation until further notice and we will periodically report on the state of his health."
While the majority of ratings Sanders is only the third place among presidential candidates from the Democratic party – he's got 19% of potential voters-Democrats, 76-year-old former Vice President of the USA Joseph Biden 32% support and 70-year-old Senator from Massachusetts Elizabeth Warren 21%. This is probably why, despite surgery, Sanders intends to participate in the fourth televised debate of the candidates for the US presidency from the Democratic party, which will take place on 15-16 October.
They will be held at the University of Otterbein in the city of Westerville (Ohio). They will be attended by 12 Democrats. The national Democratic Committee has scheduled two more rounds of televised debates in November and December, and then six more in the period from January to April of 2020. They will be completed after February we will start a campaign.
Not to mention that Sanders, as a professional politician, could not use their health issues for political PR purposes and converted them for their own benefit.
Soon after surgery in his Twitter, he wrote: "I was lucky that a good health care, great doctors and nurses helping me to recover. None of us knows when they will need urgent medical assistance. And nobody in this regard should not be afraid of bankruptcy if it happened. Medicare for all!".
"Medicare for All" is the slogan of the revolutionary bill of Senator Sanders health care reform in the USA. The politician proposes to change the health system to become available to everyone. Now insurance on this program is available only to those over 65 and people under 65 years but with disabilities. System predlozhennaya Sanders must operate on the principle of single-payer, that is, to provide for insurance of all kinds of medical services. Any medical care, from prescribing and care of pregnant women before surgery, and dentistry will be absolutely free, without any additional fees.
As for the phrase Sanders about the bankruptcy, in 60% of cases, the causes of bankruptcy Americans today are indicative of unaffordable medical bills. Bankruptcy for medical reasons happens more than bankruptcy due to loans for housing or school.