Science
Scientists call prolonging the lives of ordinary products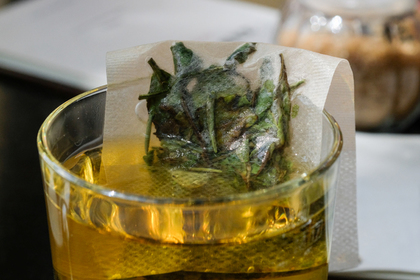 Scientists have studied the diet of the centenarians from different countries and revealed a strong correlation between life expectancy and consumption of healthy products. On Sunday, September 22, the newspaper "Arguments and facts".
As told to the edition, the nutritionist mariyat Mukhina, we are talking about foods that contain antioxidants — substances against free radicals that destroy DNA and facilitate the dying cells.
The highest number of antioxidants — green tea is a diuretic and a catalyst of metabolic processes. According to Mukhina, tea is useful to drink every day. Next come dates and sea buckthorn: the first contain 23 amino acids, including tryptophan, which stabilizes the mind and improves mood and the second is large amounts of vitamin A, slow aging and involved in the immune processes of the body.
Next come blueberries, which contains antitumor activity of the substances anthocyanins, and tomatoes, which, thanks to the antioxidant lycopene to save the body from overeating, and weight gain. Nutritionist related to products, prolonging life, and milk — they contain useful amino acids, vitamins and calcium.
Earlier it was reported that experts from Roskoshestvo made a proper Breakfast for students. According to them, the main products have to be cereal, eggs, and dairy products. Breakfast cereals — for example, cereal — your child should be allowed no more than 1-2 times a week.