The largest cryptocurrency was able to find a foothold and now we will have to wait for the resumption of the rally. This opinion is shared by many traders and experts.
One of the supporters of this point of view, the analyst performs under the name Big Chonis. He believes that the level of just above $8000 will serve as a starting point for the resumption of strong growth.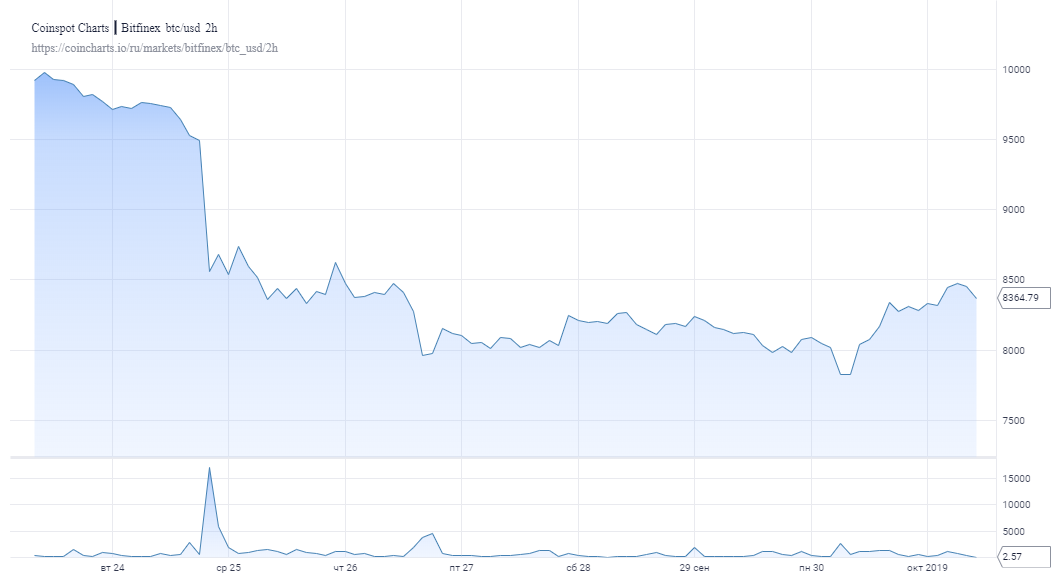 Today is the first coin that really has received little support in the Asian trading session. Investors from the Asia-Pacific region have traditionally been important drivers of breakthrough of alternative assets, including bitcoin.
On Tuesday, October 1, the rate of BTC rose to $8463 after falling below $8000. According to analyst Big Chonis, now formed the preconditions for a "bullish reversal". The leap to $10 000 immediately, of course, unlikely, but gradual strengthening is possible in the course of today's session.
The camp of the optimists recently joined the experts of the research units of the cryptocurrency exchanges Binance.
They published a report which predicted that October can be a very good month for all digital currencies, and bitcoin will not only hold the fundamental position, but show us more impressive growth.