World
Two of the UN Committee suspended work from-for problems with visas for Russians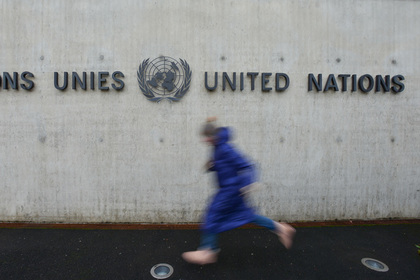 The first and Sixth committees of the UN General Assembly suspended the work due to problems with issuing visas to delegates from Russia. It is reported RIA Novosti citing a source in the Russian delegation.
The committees dealing with legal matters and matters of disarmament and international security, will continue to work on the morning of Tuesday, October 8, in time for new York (17:00 GMT).
Later zampolpreda of Russia to the UN Gennady Kuzmin confirmed that the demarche of the committees associated with the visa policy of the United States — the States are not allowed to enter the country on a UN meeting, delegates from Russia, Cuba, Iran and a number of States. He expressed the hope that UN Secretary-General will be involved in resolving the situation, until the arbitration between the United Nations and the United States.
Earlier, Russia proposed to move Committee meetings from new York to Vienna or Geneva starting next year. Such a proposal was also made by the Minister of foreign Affairs of Russia Sergey Lavrov: it is called to transfer all international events with the U.S. on a more sustainable platform.
On 24 September, the Russian Senator Konstantin Kosachev said that he and nine members of the Russian delegation were not able to issue visas in the United States. In Moscow deemed Washington's actions a flagrant example of disrespect to the UN.