Science
Called unexpected danger of tea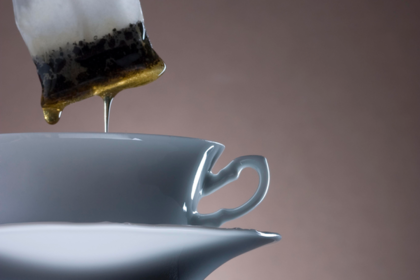 Scientists at McGill University in Canada found that plastic tea bags when heated to 95 degrees Celsius produce billions of plastic particles in one Cup. This publication reports Science Alert.
The researchers extracted the contents of tea bags four brands and carefully washed to eliminate the water contamination that was in the tea. The bags were immersed in a heated water volume of 10 milliliters for five minutes. After that, water was collected in separate glass bottles and were analyzed using Fourier transform spectroscopy.
It turned out that under the influence of hot water bags were destroyed, releasing a 11.6 billion of microparticles (size 1-150 µm) and nanoparticles 3.1 billion (100-1000 nanometers).
Experts have also placed water fleas , Daphnia magna, 50-, 5 – and 0.5-percent solutions of water in which was immersed the bags. In arthropods was found plastic particles similar to those observed in the original filtrates. However, it is still unknown what potential harm they can assist the human body.