Science
Called unexpected danger of climate catastrophe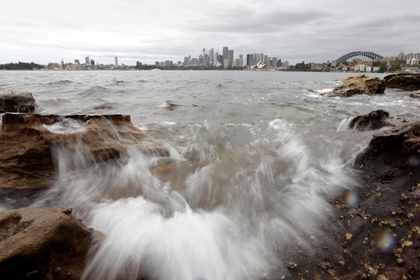 American scientists came to the conclusion that the rise in sea level caused by global warming, may lead to disturbances in the operation of Autonomous Sewerage systems. It is also shown that these systems are vulnerable to heavy rains and droughts. It is reported by CNN.
According to estimates, only in one of the Miami-Dade County (Florida) of the building can go up to 64% of septic tanks for 25 years, which will require annual repair. According to the Agency for environmental protection of the United States, one in five American household uses these systems. In the state of Florida employs 2.6 million Autonomous Sewerage systems, accounting for 12 percent of septic systems in the country. Most of them are located in coastal areas at risk of flooding. In Miami-Dade County, there are 105 thousand.
The work of the septic tanks depends on the groundwater level. After passing through the treatment system sewage water enters in the filter soils, where post-treatment. At high groundwater level filtering is not happening, instead, accumulate contaminants. Untreated sewage getting into waterways, causing blooms and other environmental problems. When droughts septic tanks can also fail due to insufficient moisture levels.