Crypto News
Study: Over 60% of all nodes Ethereum serve cloud services

The Ethereum presents itself as an open decentralized blockchain, which works independently from States, financial institutions and corporations, but a recent study shows that this is not true.
According to The Next Web and Chainstack, quite centralized cloud services works 61,6% of all nod Ethereum, 25% on Amazon Web Services (AWS).
Analysts Chainstack analyzed data resource Еthernodes, which provides a complete list of nod Ethereum and their IP addresses. All services of Internet routing (e.g., cloud providers) can be identified by their unique "Autonomous system number" (Autonomous System Number, ASN) and each IP address can be mapped to ASN. Using this open data, Analytics Chainstack compared the IP addresses of nodes with ASN-known cloud services. This allowed analysts to see and understand where the cloud service runs a certain node.
According Chainstack, the network everyime works 8 933 nod. Only 38.4% of (3434) are set completely independently (individually) and 61,6% (5499) work in the cloud services. The 10 largest cloud services service of 57.3% of all Ethereum node, and AWS accounts for much more of the GBR than any other service.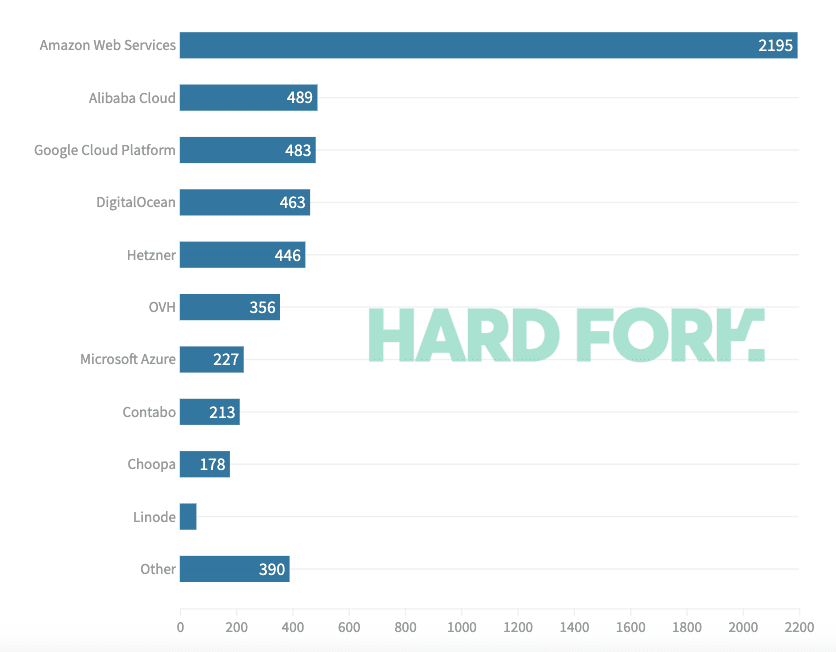 Top 10 centralized services that support the Ethereum as at 20 September 2019.
In addition, these cloud nodes are distributed very unevenly around the world. According Chainstack, 34% of cloud nod Ethereum are working in the United States.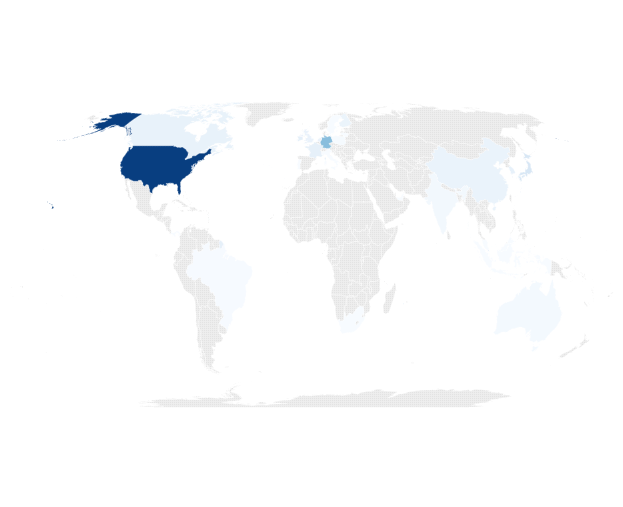 This means that if Amazon wants tomorrow to run your own blockchain and cryptocurrency, Jeff Bezos could potentially disable 25% of the network of a competitor that will greatly harm the effective work of the blockchain (which without it is still far from perfect).
If other cloud services have also restricted the operation of the gcd Ethereum, and more than half of the network could disappear overnight. The Next Web concludes:
This is clearly bad news for the blockchain that wants to be fully decentralized.