Crypto News
Drop any index of the dominance of bitcoin is below 60%?
The largest digital currency on Monday, October 7, losing ground, bitcoin has fallen to $7918.
Investors transferred their capital in altcoins, some of which at the beginning of the week has significantly increased in value. for example, the token XRP has risen more than 5% to $0,267.
Bitcoin Cash and EOS went up by 2.5% and 1.05% to $of 227.2 and $3, respectively. Capitalization of altcoins increased to $71,93 billion, and the value of all bitcoins has dropped to $142,42 billion.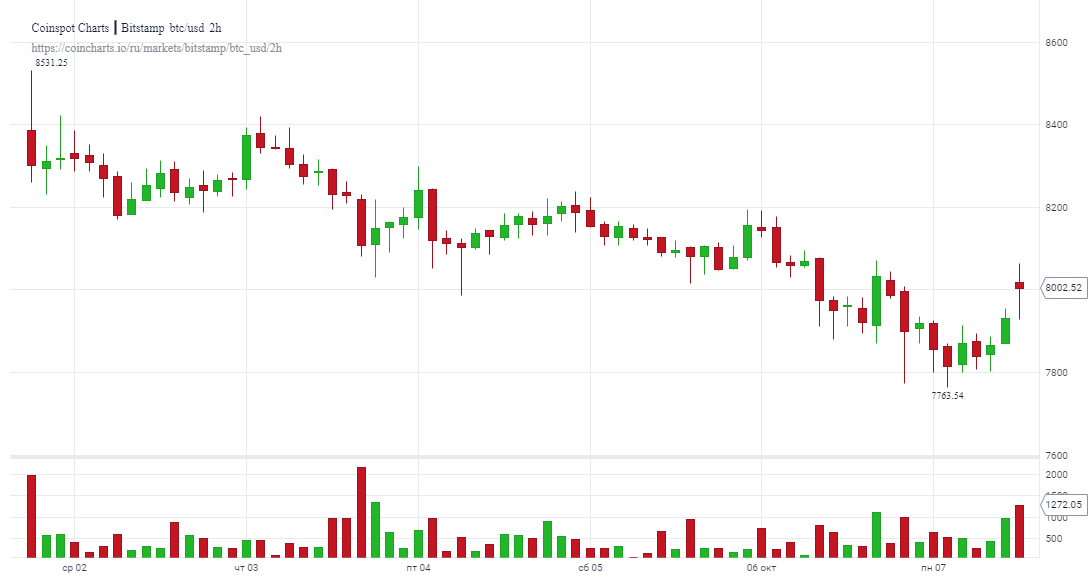 At the end of last week began the index of the dominance of BTC. This past weekend it dropped below 67%. Now the dominance is 66.6%.
Twitter user under the name Crypto Welson last Friday's post, in which he noted that the dominance of bitcoin will be reduced. According to this expert, the sharp strengthening of positions of altcoins, such as air or XRP, we will see in the coming year.
Today, the share of the bitcoin transaction began to decline more rapidly. If the first half of the day, the figure was about 69%, now it approaches 66%.
In the expert community popularity begins to enjoy the point of view that altcoins really seriously will press the first digital currency.
It is possible that during this month the dominance of the BTC will be reduced to 60%, and if we will witness the so-called "artstone", the occurrence of which previously warned analysts, the dominance of bitcoin drops below 60%.