World
In Ecuador imposed a curfew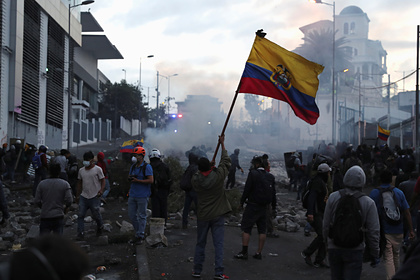 The President of Ecuador, Lenin Moreno introduced in the country's capital — Quito — curfew. He said this in his Twitter account.
Curfews and military control in Quito and the surrounding area started to operate from 15:00 local time (23:00 Moscow). "This will facilitate law enforcement against unnecessary violence," explained Moreno.
October, 3 in Ecuador, by decree Lenin Moreno was abolished subsidies on diesel fuel and gasoline, which prices have increased by about 120 percent. This was the cause of protests and unrest in the country. After that, Moreno has declared a state of emergency.