World
Canada has suspended weapons sales to Turkey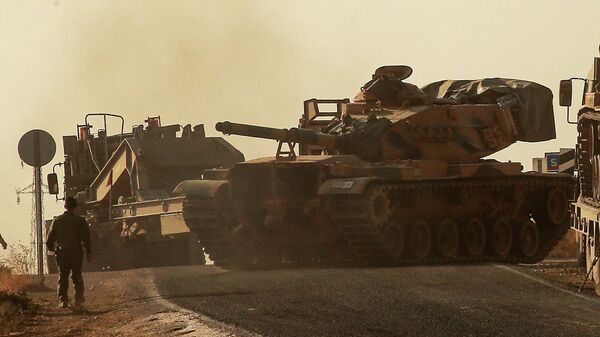 Canada temporarily suspends shipments of arms to Turkey because of its military operations in Syria, according to Agence France-Presse, citing the statement of the foreign Ministry of the country.
"In light of recent events in Canada have temporarily suspended new export permits in Turkey" covering the "controlled goods" – mostly military equipment, according to the list provided by the Ministry," says the Agency, citing a foreign Ministry statement.
President Recep Tayyip Erdogan on 9 October announced the beginning of "operation peace" in the North of Syria against the outlawed Turkey Kurdistan workers ' party and the terrorist group "Islamic state."* Turkish aircraft on the same day attacked RA's al-Ainu and a number of other Syrian towns on the border of the two countries. Later, it was announced about the beginning of the ground operation.
*A terrorist organization banned in Russia.