Technology
The Ministry: Russia claims on 15% of the market of virtual reality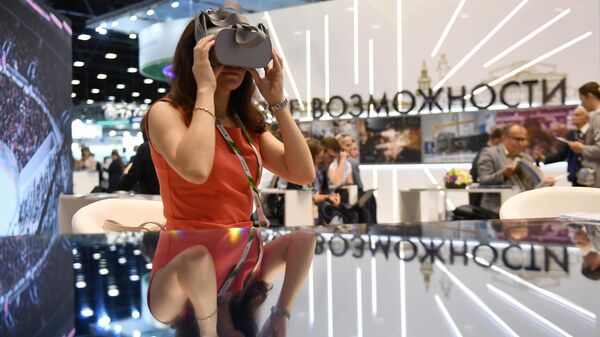 The development of technologies of virtual and augmented reality (VR/AR) will allow Russia in 4-5 years to occupy more than 15% of the world market in this field, says the document published on the website of the Ministry of communications.
Roadmap "through" digital technology "the technology of virtual and augmented reality" was approved by the Presidium of the government Commission for digital development and utilization of information technologies.
"Russia in the long term 4-5 years, has the potential to become a visible player on the international market VR/AR solutions and occupy more than 15% of the world market for VR/AR technologies. At least three Russian companies by 2024, will be able to take more than 30% of one of the priority markets. As a high Russian technologies will set industry standards in the world, especially in the areas of industry, medicine and education", – the document says.
It is assumed that the development of VR/AR technologies will greatly enhance the position of the Russian Federation in a number of specialized international rankings.
According to the document, the development of specialized VR/AR systems for industrial segment will reduce the cost of maintenance of the equipment, reduce errors and downtime by up to 30%; to increase the efficiency of engineering 3D models, reducing the design life of 30-50%; to accelerate the approval and construction of on 7-30%.
Technology will also reduce the incidence of disability among the working population of the Russian Federation at 7%, rehabilitation in VR, and to reduce medical errors by 50 to 80% in trained with the use of technology VR/AR.
"Introducing VR/AR in the educational segment will provide the tools for users and to complement the training program visual interactive VR/AR content up to 30% of all educational materials… This can lead to the following effects: improving the efficiency of online learning; providing continuing professional education; ensuring the accessibility of quality education in the regions. With the development of a marketplace of educational projects for Russian companies 15% of the world market of VR-education," reads the document.