Science
Created life-prolonging drug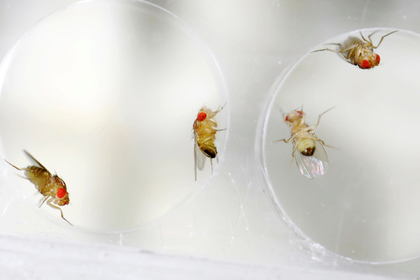 Scientists at University College London in the UK and the Institute of biology of the aging Society max Planck in Germany has created a combination of drugs that increases the lifespan in experimental animals by 48 percent. This publication reports Science Daily.
In combination includes substances that are already used as medicines: drugs lithium tramlines (for cancer treatment) and rapamycin (a regulator of the immune system). It has been shown that the use of them slows the aging process in fruit flies (Drosophila). This is also confirmed by the results of experiments on mice, worms and cell cultures.
All three drugs act on different signaling pathways, which together form a network of regulation that is associated with the utilization of nutrients. Each substance separately prolongs life an average of only 11 percent, and a combination of two drugs — 30 percent. In addition, the combination reduces the side effects of medication. For example, the lithium compensates for the harmful effects rapamycin contributing to insulin resistance.