Technology
The Ministry of communications: the development of the blockchain may require 50 billion rubles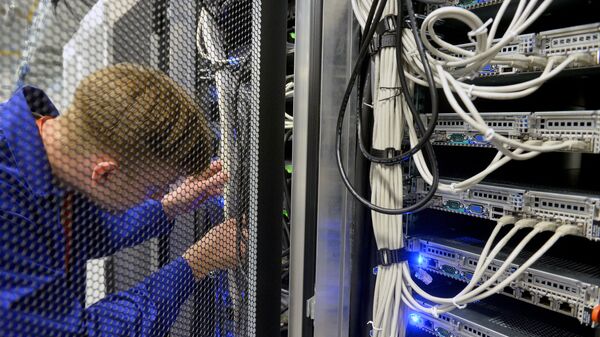 The amount of extrabudgetary financing of projects on development of technology for distributed register (blockchain) in Russia may be 50,17 billion until 2024, according to a document published on the website of the Ministry of communications.
Roadmap "through" digital technology "distributed registry" approved by the Presidium of the state Commission for digital development, the use of information technology to improve the quality of life and conditions of conducting business activities.
"Because of the need of forming competitive environment and demand for technology by private investors is expected to attract extrabudgetary funding in the amount of 50,17 billion rubles, which is 68% of total investment for the implementation of the road map", – the document says.
Total investment under the existing support tools, will amount to 23.1 billion rubles. "(About – ed.), 36% of the budget will go to the development subtechnology "Technologies ensure the integrity and consistency of data (consensus)", as under this subtechnology possible the emergence of a disruptive innovation until 2024, as well as the development of this subtechnology will address key challenges that limit the scale of systems of the distributed registry, making subtechnology priority", – stated in the document.
About 43% of the budget will be spent on subtechnology "Technology creation and execution of decentralized applications and smart contracts." The largest investments, 50% of all budget funds will be used for the promotion and deployment of solutions based on this technology in priority sectors.
The technology of the blockchain (the blockchain) is a system organization of distributed databases. According to this technology, in particular, works database, which stores information about transactions with bitcoin. According to some experts, the technology allows to significantly optimize the costs of business and the state. In particular, it helps to make payments online, quickly confirm the relevance of the data on the client or the transaction, record the transaction and conduct their roster.