World
The state Department has taken the opportunity to influence US policy on Ukraine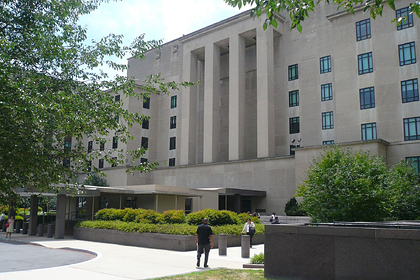 The white house removed the state Department from working in the Ukrainian direction. This was stated by the Deputy assistant Secretary George Kent, speaking in the house of representatives of the United States. His words told those present at the hearing the Deputy Gerald Connolly, reports NBC News.
This reportedly happened in may, after the meeting, which was put in charge of us policy on Ukraine. The meeting was conducted by acting White house chief of staff Mick of Malvani. He commissioned to address this issue three people: the Minister of energy Rick Perry, U.S. Ambassador to the EU, Gordon Sandland and Kurt Volker,who served as special envoy for Ukraine (28 September he resigned from this post).
According to Kent, which dealt with Ukraine and five other countries, the trio declared themselves "the three Amigos". After that, they drove from work on the Ukrainian direction of all employees of the state Department.
Previously, the Democrats have postponed the vote for permission to conduct impeachment proceedings of U.S. President Donald Trump.
Before it was reported that the US tried to impose a controversial statement by the Ukrainian leader Vladimir Zelensky. On documents worked including Sandland and Walker.
The house of representatives of the United States Congress began impeachment proceedings on September 25. The occasion was a phone conversation with trump Zelensky: members of the Democratic party want to prove that the US President put pressure on the Ukrainian colleague that he stimulated the investigation of the corruption case against the son of Joe Biden. Biden is considered the most promising competitor to trump the election in 2020.