Science
The signs of the magnetic catastrophe on Earth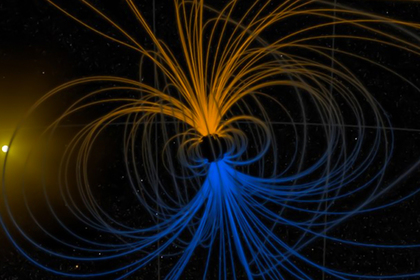 Geologists from Russia and France found that the magnetic pole of the Earth has varied in the past much more often than previously thought. So, about a billion years ago, the inversion of the magnetic field occurred about 80 times in just a few million years. This publication reports Science Alert.
Researchers have studied magnetized particles of magnetite and hematite in samples of rocks older than 500 million years, taken from the river Khorbusuonka in North-Eastern Siberia. Direction of the particles coincides with the orientation of the magnetic field of the planet at the time of formation of the mineral. In previous studies it was shown that in drumski layer (the Cambrian period) every million years there was up to half a dozen inversions. However, a new analysis of 437 samples increased this number to 26.
As a result, over three million years has occurred to a maximum of 78 shifts the magnetic poles of the Earth. Even with conservative estimates of the number of shifts is still pretty high — 15. However, in the late Cambrian, the frequency fell sharply to 1.5 inversion. This change can be explained by changes in the heat flow between the core and the mantle.
It is known that in ediacaran period (550 million years ago) the magnetic field has changed orientation 24 times every million years. Such rapid changes could cause ecological disaster called kotlinski crisis, when the face of the Earth disappeared, the whole Kingdom of living organisms — vendobionta. It is believed that future inversion of the magnetic field will increase the flux of cosmic radiation that poses a threat to equipment and living beings.