World
Turkey's actions should not complicate the solution in Syria, Peskov said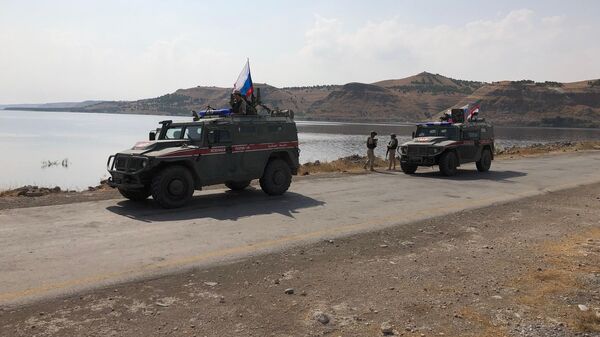 Turkey's actions should in no way complicate the process of peaceful settlement in Syria, told reporters on Tuesday, press Secretary of the President Dmitry Peskov.
The presidents of Russia and Turkey Vladimir Putin and Recep Tayyip Erdogan will hold on Tuesday in Sochi talks, the main topic will be Syria, where the Turkish military carried out an operation against Kurdish groups.
"Russia is consistently well-known position. We understand the concerns of Turkey in connection with their own security and fight terrorist elements. However, we expect that any action should be proportionate to these concerns and these actions should in no way complicate the process of peaceful political settlement in Syria," Peskov said.
Erdogan on 9 October announced the beginning of "operation peace" in the North of Syria against the outlawed Turkey Kurdistan workers ' party and the terrorist group "Islamic state" (IG)*. Turkish aircraft on the same day bombed the town of RAS al-ain and several other Syrian towns on the border of the two countries.
Later, it was announced about the beginning of the ground operation. The President of Turkey announced that the Turkish military and the Syrian armed opposition 12 Oct took control of RAS al-ain, and the next day it was announced taking control of the city of tel Abyad.
The U.S. and Turkey announced that they have agreed to suspend military operations of Turkey for 120 hours and the withdrawal of Kurdish forces from the 30-km buffer zone on the border of Turkey and Syria, which Ankara intends to control yourself. However, there were reports of continuing fighting.
The Syrian government has repeatedly condemned the occupation policy of Turkey in Northern Syria. Russia has said that Turkey must avoid actions that may stand in the way of settlement of the Syrian conflict, ongoing since 2011.
* Banned terrorist group.