Technology
Zharov has told about tendencies of cooperation in the sphere of Internet regulation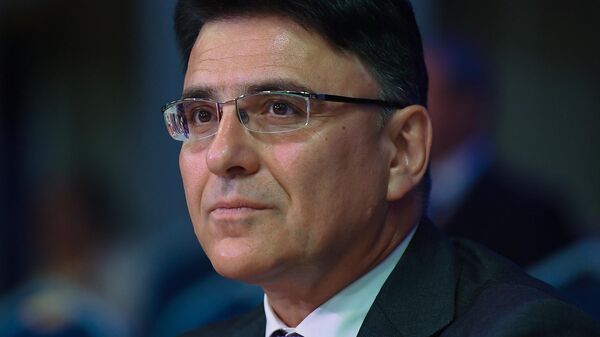 The head of Roskomnadzor Alexander Zharov said that he sees a public inquiry in different countries, for a transition from confrontation to cooperation in the sphere of regulation of the Internet.
"In different countries there is public demand for a transition from the agenda of confrontation in the sphere of Internet regulation to the agenda of cooperation, benefits from such cooperation four. First, more rapid and cost effective introduction of new technologies, and secondly, the modern joint opposition to common threats, thirdly, the openness of national markets, and four, increasing the level of trust and security companies", – said the head of Roskomnadzor, speaking at the VI world Internet conference.
He noted that the necessary conditions are also four.
"First, it is enshrined in legislation at the international level the basic principles of conduct in the global information and communication space, and secondly, the balance between opportunities for accelerated technological development and security, and thirdly, respect for the national legislation of different countries, as well as to local linguistic, sociocultural, religious and other characteristics, the fourth is an effective control mechanisms to protect the rights of users", – said Zharov.
According to him, the development of cooperation gives the chance to save the global configuration of the Internet, where the main figure will remain the user.