Science
In Russia recorded the climatic explosion of the "bomb"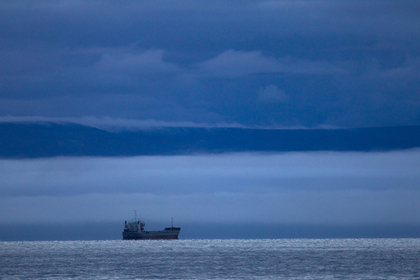 Scientists of Tomsk Polytechnic University recorded the highest emissions of methane in the East Siberian sea, which was released melting submarine permafrost. About it reported in a press release, which is at the disposal of edition".ru".
The emission of greenhouse gas was discovered during the expedition on Board the ship "Academician M. Keldysh", which aims to identify the biogeochemical and ecological consequences of the thawing of submerged permafrost due to global warming. Specialists conducted a survey of the waters and bottom of Bennet's island in the archipelago of the Novosibirsk Islands and in the area where was detected the gas fountains (vultures). Vultures are a result of the destruction of submarine permafrost and the subsequent release of methane.
The researchers found a sharp increase of methane concentration in ambient air that exceeded sredneplastichnye values 6-7 times (up to 16 parts per million). With the help of acoustic equipment allowed us to determine the coordinates of a powerful vulture. Scientists also saw a breakthrough of greenhouse gases visually: SIP represented thousands of bubble filaments, which stretches from the depths of the sea to the surface, staining the water a dark emerald. According to the head of the expedition of Igor Semiletov, member-correspondent of the Russian Academy of Sciences, for the first time in 45 Arctic expeditions saw a CIP of such power.
The next day, the emission of similar strength was discovered at another part of the study area.
The researchers plan to continue the study. In particular, they want to examine megacity in the Laptev sea.
Permafrost can be regarded as a climatic time bomb. It contains a huge amount of greenhouse gases can enhance the greenhouse effect. At the same time, the permafrost starts to degrade due to global warming. In this case, may trigger a positive feedback that will accelerate climate change.