Science
NASA found on the moon traces of an Indian module, "Vikram", said the scientist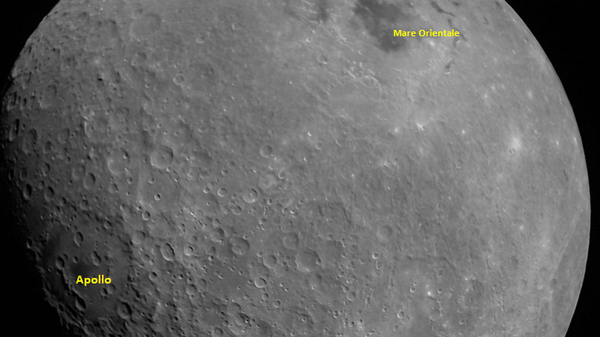 The first image of the moon obtained by the Indian spacecraft "Chandrayaan-2". Archive photo
National Aeronautics and space administration (NASA) of the USA could not locate on the moon traces of the Indian descent module "Vikram", which on 7 September made a hard landing on the satellite of the Earth, told the news Agency PTI, representative of the American space Agency, scientist Noah Petro.
Indian spacecraft "Chandrayaan-2" on the orbit of the moon August 20. "Vikram" was to make a controlled descent to the surface of the moon. The reduction apparatus was normal, but at an altitude of 2.1 km a failure has occurred and the deviation from the route, details of which are still unclear. Then the connection "Vikram" with the command post was lost. Now employees of Indian space research organization trying to reestablish contact with him.
"Lunar reconnaissance Orbiter October 14, took photographs of the area of the moon where it landed lander "Vikram" but they failed to detect any traces of the device," said Petro.
In NASA believe, due to the fact that "Vikram" can be in the shade, or out-of-area searches. "Because of its location (approximately 70 degrees South latitude) on the plot of the moon always falls the shadow," explained another representative of NASA John Keller.
"Vikram" was to deliver to the moon a small six-wheeled Rover "Pragian" weighing about 27 pounds. It was assumed that the latter will work there for one lunar day, by studying the mineralogical and elemental composition of the lunar surface, as well as recording local seismic activity.
The cost of the project "Chandrayaan-2", which is completely Indian, amounted to $ 125 million. If successful, India would become the fourth country in world (after USSR, USA and China), made a soft landing on the surface of the natural satellite of the Earth.