World
The Ministry of foreign Affairs invited African media to expand the network of correspondent's offices in Russia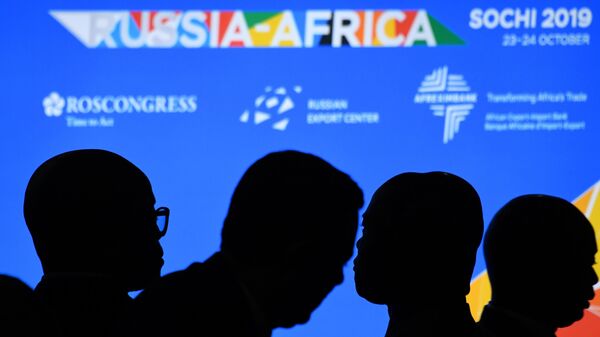 The Ministry of foreign Affairs invited African media to expand its network of correspondents in Russia and to develop cooperation with Russian colleagues, said during the economic forum and the summit Russia – Africa Deputy Director of the Department of information and press of MFA of Russia Artem Kozhin.
He said that currently accredited in Russia on a permanent basis about 300 offices from 60 countries and employs approximately 800 correspondents and 400 technical employees. Every year Russia is visited by a large number of special correspondents, who arrive for a short period. While in Russia on a permanent basis working only three branches of the African media.
"This modest informational representation of African media hardly meets the level of our dynamically developing relations. We invite all interested parties to the opening of their press offices and the expansion of media cooperation with Russia", – said Kozhin.
According to him, Russia in cooperation with the African continent in the media sector represented by the international Agency "Russia today", "Sputnik", the Agency TASS, RTR and others. There are a large number of plans for expansion of the correspondent network of Russian agencies on the African continent.
"We support the establishment of direct contacts between African and Russian leading mass media in the development of professional dialogue, training, exchange of reliable information about events in our countries, as well as experience in combating new challenges and threats," – said Kozhin.
Summit and economic forum "Russia – Africa" held in Sochi on October 23-24. The summit invited leaders of all the 54 States of the continent. The co-chairs of the summit – Russia and Egypt. MIA Russia today acts as information partner of the forum.