World
Trump again stated desire to sign with Russia and China nuclear deal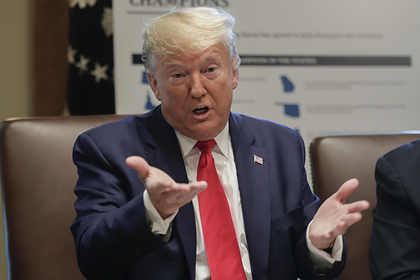 The US, Russia and China should conclude an agreement which will restrict the development of nuclear weapons. This was stated by us President Donald trump in a Fox News interview, reports "Interfax".
"I believe we'll get together with Russia, China and develop nuclear agreement not to continue this madness," said trump. He also expressed the opinion that Russia and China would also like to conclude this deal.
According to the American leader, former nuclear agreement with Russia was terminated because she "did what should not have been". He praised the U.S. nuclear Arsenal, while saying that the creation of nuclear weapons — that's not what he wants. "This is a very expensive and dangerous, very dangerous," said trump.
Earlier official representative the Ministry of foreign Affairs of China Geng Shuang said that Russia and the United States should stand at the head of the nuclear disarmament process. According to him, this will create conditions for the final, complete and comprehensive nuclear disarmament.