Science
Refuted the popular hypothesis about the evolution of people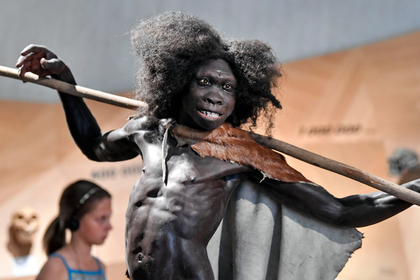 Scientists at the University of Utah (USA) came to the conclusion that human evolution occurred in ecosystems that are very different from the modern one. Thus they cast doubt on the theory that the ancestors of Homo sapiens lived in conditions similar to the African Serengeti Ecoregion. About it reported in a press release on Phys.org.
The researchers analyzed data on more than 200 modern mammalian communities in Africa and more than 100 disappeared communities that existed in the last seven million years in the Eastern part of the continent. It turned out that the earlier 700 thousand years ago, the mammalian community is very different from those that live now. For example, they were characterized by the presence of a large diversity of herbivorous megafauna (e.g., elephants), however, is not dominated by ruminants, as it is now.
Ancient animals consumed large amounts of vegetation, which contributed to the low incidence of wildfires. About one million years ago, the community became more like the modern. Perhaps this is a result of the spread of pastures in combination with arid climate. This, in turn, has led to an increase in the number of ruminants.