World
Died in Turkey during the construction of NPP "Akkuyu" was the Ukrainians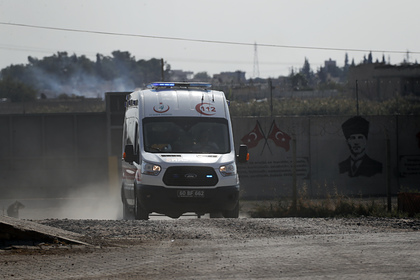 Dead workers on the construction of NPP "Akkuyu" in Turkey proved to be Ukrainians. About this owned by Grigory Berezkin RBC reported in the Russian Embassy in Ankara.
The representative of the Embassy said that reports of the death of Russians appeared in the media, and they are not true.
Source "Газеты.Ru" in the nuclear industry said that the incident happened on the morning of October 19. Minibus with builders who have arrived to Antalya, collided with a truck. Killed the citizens of Ukraine Andriy Voronov and Denis Osaka. 11 people were injured — nine of the Ukrainians, one Russian and one local resident.
Earlier on 22 October, President Recep Tayyip Erdogan has offered condolences from myself and the Turkish people in connection with the death of two Russian citizens in the construction of nuclear power plants.
Russia and Turkey agreed on the construction and operation of nuclear power plant in Akkuyu in the Turkish province of Mersin in 2010. The project envisages construction of four units with Russian reactors, with a capacity of 1,200 megawatts each. The plant is being built under the concession scheme, when both the Builder and the owner of a foreign object acts on the Russian side. The plant is scheduled to be commissioned until 2023.
Background: the Russians died during the construction of NPP "Akkuyu" in Turkey