Science
Russia predicted the catastrophic consequences of global warming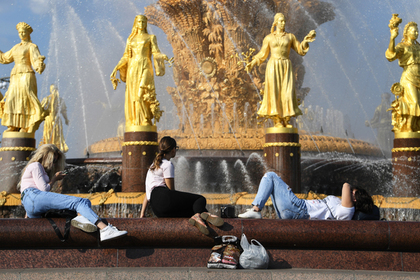 In Russia, the surface air temperature is increasing at a rate of 0.43 degrees Celsius per 10 years. This is more than 2.5 times the rate of global warming and entails higher costs for infrastructure and maintenance of agriculture, writes the Russian service "bi-Bi-si".
According to the Roshydromet, in some weather stations on the coast of the Arctic seas in the period from 1976 to 2018 years, the temperature increased by one degree in ten years. In the end of 1980-ies the thickness of sea ice in the Arctic basin has decreased by 40 percent. Melts including permafrost, which occupies more than 60 percent of Russia's territory.
The latter is especially dangerous, as it will cause damage to pipelines, Railways, roads, power lines, and also threatens oil and gas projects in the Russian North. However, the latter point out that "nothing catastrophic" will happen if the company will allocate funds for maintenance of facilities. At the moment, on infrastructure in permafrost areas spend up to 55 billion rubles annually. Also in several Northern cities from 20 to 100 percent of the buildings were deformed due to the thinning of the permafrost.
However, with increasing temperature across the country increased morbidity and mortality among children, the elderly, and people with problems of the circulatory and respiratory systems, increases the risk of spreading epidemic diseases. From-for strong droughts can be lost about a third of the grain harvest.
"Projections show that in the second half of the XXI century in the South of the country is possible a significant reduction in crop yields caused by climatic factors," the study says the head of the program "Climate and energy" world wildlife Fund Alexei Kokorin.
In September, Russia ratified the Paris climate agreement three years after its adoption. It reglamentary measures to reduce carbon dioxide in the atmosphere from 2020. Against the signing are Industrialists who believe that it can hurt the economy. However, after the collapse of the Soviet Union, the emissions in Russia and so dropped 70-75 percent, so the requirements of the agreement in fact has already been done.