Auto
Replenishment DPS: Renault Stepway Logan got police epaulettes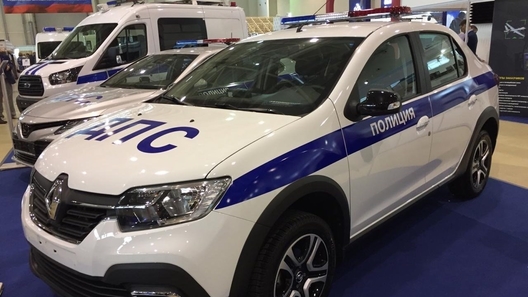 While in distant Tokyo the Japanese measure concepts at the international motor show opened just after the enthronement of the new Emperor, the French in Russia on 23-th international exhibition "INTERPOLITEX", held at ENEA, also said the new, but are directed not distant future, and is already in today's everyday life of the Russian traffic police.
Actually, "Logan" served in DPS before, but now in the ranks of the state traffic Inspectorate of the intended modification Stepway is already prepared for duty the Russian subsidiary of Renault Russia jointly with OJSC "PDC Movement."
The prototype patrol car based on the Renault Logan Stepway is designed for use in the units of DPS and PPS and equipped strictly in accordance with the requirements of the customer: in his Arsenal of signal loudspeaker unit (SSU), special scheme, the hardware-software complex video surveillance, radio station, video recording system and other special equipment.
"Renault Russia is a long-term supplier of vehicles to operate in special services and we hope that in the future will be able to meet the high demands of state structures and successfully cooperate with them in the future", – noted in the Russian office of Renault, stressing that the former advantages of the model Logan which are appreciated in the "body", now added another "character crossover," which will allow you to solve law enforcement authorities a wider range of tasks.
The organizers of the international exhibition of means of state security "INTERPOLITEX", spread over an area of 25 500 sq. m. in three exhibition are the Ministry of internal Affairs of Russia, FSB of Russia, Federal service of national guard troops of the Russian Federation.