World
The US authorities explained the detention of the former head of "resorts of the North Caucasus"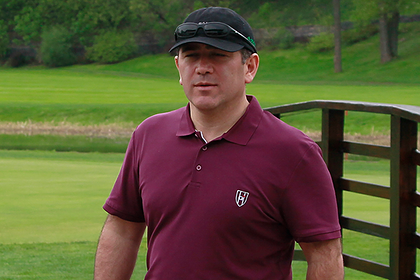 Former Vice-President of the Russian Olympic Committee and former head of Northern Caucasus Resorts, Ahmed Bilalov, was arrested in Florida in connection with the violation of visa regime. This was reported in the immigration and customs service of the USA, writes owned by Grigory Berezkin RBC in his Telegram channel.
The violation is that Bilalov has not left US in time, said RIA Novosti. The Ministry confirmed that a Russian citizen was arrested in his home in Florida on October 22 and was taken into custody pending deportation.
TASS citing a source reports that the interior Ministry of Russia sent to the American side's request on detention bilalova. Earlier, a similar request to the U.S. state Department sent the Russian Embassy in Washington.
In April 2013 against Bilalov, former Chairman of the Board of Directors of OJSC "Northern Caucasus Resorts", a criminal case was initiated on abuse of power. He is suspected of excessive spending of company's money when traveling abroad. He and his brother left the country in March 2013, amid criticism of their activities by President of Russia Vladimir Putin: the head of state drew attention to the failure of the timing of construction and commissioning of Olympic facilities in Sochi, over which at that time worked controlled by Billowy structure. In 2016, Moscow informed the US about the investigation in the criminal case against brothers Bilalovich.
Ahmed Bilalov is a cousin of billionaire Ziyavudin Magomedov, who in March 2018 was arrested in Russia along with his brother Mohammed on suspicion of theft of 2.5 billion rubles and the organization of criminal community.
Background: the Russian Embassy is interested in the arrest of U.S. fugitive officer