Science
The Nobel prize in chemistry was awarded for the development of lithium-ion batteries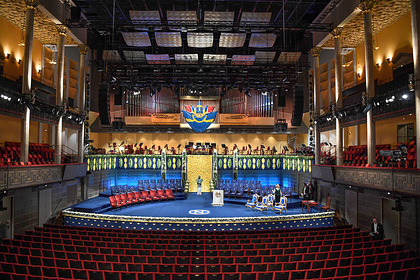 The Nobel prize in chemistry for 2019 will receive John Goodenough (John B. Goodenough), Stanley Whittingham (Stanley Whittingham) and Akira Yoshino (Yoshino Akira) for the development of lithium-ion batteries. Stream ceremony of winners was carried on the website of the award.
English chemist Stanley Whittingham was working on the development of methods of obtaining energy that could replace fossil fuels back in the 1970's. It made of titanium disulfide cathode for lithium battery, which may include lithium ions. The anode was partially made of metallic lithium and was able to release electrons. However, due to the high reactivity of lithium metal battery was too explosive.
American John Goodenough has perfected the cathode, replacing the disulphide titanium oxide of cobalt. Such a battery can create a voltage to four volts. Finally, the Japanese chemist Akira Yoshino created the first viable lithium-ion battery, making the anode from polyacetylene, and the cathode is made of lithium oxide-cobalt.
The official award ceremony will be held on the day of death of Alfred Nobel on 10 December in Stockholm. The laureates will receive the award from the hands of the king of Sweden Carl XVI Gustaf. Cash remuneration in 2019 is about one million dollars all prize winners in chemistry.
In 2018, the prize in chemistry was awarded to Frances Arnold (Frances H. Arnold) for the study of directed evolution of enzymes and George Smith (George P. Smith) and sir Gregory winter (Sir Gregory P. Winter) in phage display of peptides and antibodies.