World
Qatar world Cup guests in 2022 will be able to live in Bedouin tents for $50 a day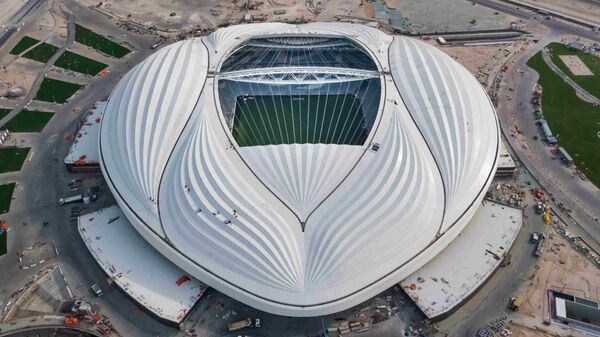 Guests of the football world Cup 2022 in Qatar will have the opportunity to live not only in hotels but also in the temporary block containers (hut), Bedouin tents and floating villas on an artificial island Qetaifan North to the North of the capital Doha, told RIA Novosti the representative of the developer Qetaifan Projects Mustafa Shiraki.
"Artificial island Qetaifan North Island with an area of 1.3 million square meters is a very good place to accommodate the fans, he has created and is connected by road bridges to the city, Lusail with the stadium that will host matches of the opening and closing of the championship. Now we are creating the infrastructure there. In the first phase of construction, which will be completed by 2022, we plan to build a five star hotel with 350 rooms and a water Park with the longest slide in the world, the market, shopping center and the canal. In place of tall buildings in the championship are going to put a metal block-containers (cabins), stylized in the spirit of the championship, and tents like traditional Bedouin tents where you will be able to settle the fans during the world Cup," – said Shiraki. There will be a total of ten sites for tents. "Fans will enjoy from the island to the stadium in Locale", – said the representative of the company.
According to him, this housing option will be an economical alternative for those football fans who are not able to financially pull accommodation in expensive five-star or four-star hotels. Price for accommodation in rooms inside the containers and tents are unlikely to exceed 30-50 dollars a day. "Currently in Qatar hotel Fund is about 600 thousand numbers, it is expected that the championship will come around 1.5 million people, that is, the housing deficit to date is large and we need to create accommodation that would suit everyone – poor and rich" – noted Shiraki.
The most important guests of the world Cup will be able to stay in a luxury floating Villa that will be built near the coast of the island.
For Qetaifan Shuttle buses will also deliver fans to the island from the airport is expected via water taxi, which will build six stations. The train will deliver the inhabitants of the island on a separate small island, which will house the world's longest slide of the water Park, the rise of which is 80 meters.
In the future, the island will turn into a residential area where you will be able to accommodate 20 thousand people will be villas, houses, hotels, shops, beaches, Park and school.
As noted by the representative of the company, to buy housing on the island had the opportunity as nationals of Qatar and foreigners who were previously denied the chance to buy property in the Emirate.