World
Mexican cartels began a war for avocado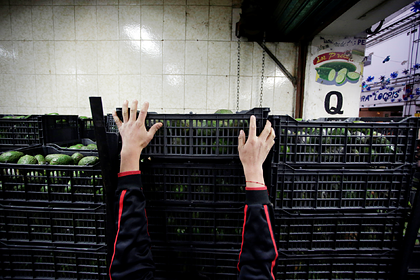 The demand for avocados in Mexico, caused by the rapid growth of consumption in the US, brought Western part of the country out of poverty, however, attracted the attention of criminal gangs and cartels. Reported by the Associated Press.
Some manufacturers say that they have to protect their crop with guns, but note that it's worth it. "If not for the avocado, I would have to leave the country to find work. Maybe to go to the US or somewhere else," — said one of interlocutors of the edition, the owner of a small avocado orchard.
The chief of police of a town in the West of Mexico, who requested anonymity, said that does not risk to travel without armed bodyguards because of the current in the municipality of Uruapan criminal group "Viagra". "They engaged in extortion and want to create a meth lab in the gardens," he said.
A police said that this group hunts cartel "Jalisco New generation". He recalled that in August its representatives had hung up nine bodies on the bridge, and next placed the poster with the caption: "Be patriots and kill You?". It is noted that in this way they wanted to intimidate local people who were not helped by their rivals. In mid-October, the members of the cartel killed 13 police officers.
Criminals are also attacking the plants for the packaging of fruit and steal every day to 48 tons of the crop. In Mexico fear that the actions of the groups will force business owners to close the company that threatens to collapse the economy of the region.
USA buy in Mexico to 80 percent of the avocado: the fruit recently became popular among Americans and used to make guacamole, add it to salads and toast.
Cartel "Jalisco New generation" operates since 2009. In 2015, its members attacked a military helicopter during an unsuccessful attempt to capture the leader of a gang of nemesio. Oseguera, a former policeman known as "El Mencho". As a result, eight people were killed. Later there was an attack on a police patrol, which killed 15 police officers, four more were wounded.