Science
In the rain forest, found the powerful antibacterial weapons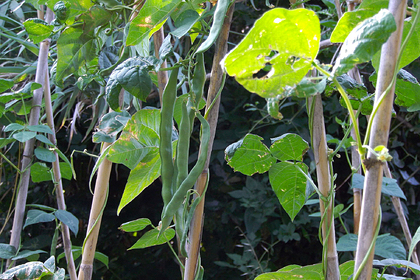 An international group of scientists from Russia, USA and France reported the discovery of a new antibiotic produced by soil bacteria of the genus Rhizobium, live in the rainforest in the region of Los Tuxtlas (Mexico). Substance called fatalities, demonstrates antibacterial activity against microorganisms that can affect legumes. Article researchers published in the journal Nature Communications.
They conducted a search of the amino acid sequences in the database of the National center for biotechnology information (NCBI), which would be homologous (related) Klebsiella — known antibacterial compound isolated from Klebsiella pneumoniae. It is possible to find clusters of genes responsible for the synthesis potolitsyna. They include DNA that encodes a molecule of the precursor of the antibiotic, as well as proteins involved in the formation of heterocycles in fatalitie.
Fatality is a peptide (short protein compound), which contains Azol — five-membered heterocycle having at least one nitrogen atom. In experiments with E. coli shows that compounds directed against bacterial ribosomes — organelles involved in protein synthesis. Thus, it is different from other azolin-containing peptides natural antibiotic, effective against pathogenic microorganisms such as Agrobacterium tumifaciens and A. rhizogenes.
As the authors write, fatality can be used in the future to develop methods of combating pathogenic for plants strains of Agrobacterium and to increase the yield of legumes.