World
NATO told about mistrust to Russia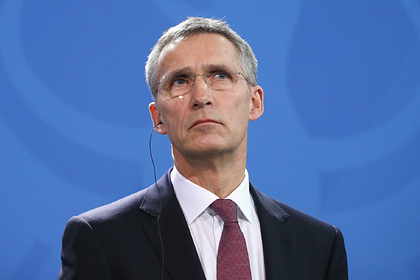 NATO is not considering Russia the moratorium on the missile. This was stated by the Secretary General of the Alliance Jens Stoltenberg, reports "Interfax".
According to him, Moscow calls for ban on deployment of cruise missiles with nuclear warheads in Europe, however, "this proposal does not inspire confidence" and "not feasible". The Secretary General explained that this is due to the fact that Russia has already deployed the system in violation of the Treaty on the elimination of intermediate and shorter-range missiles (INF Treaty).
Stoltenberg also said that China does not agree to become part of the dialogue on arms control. At the same time to discuss with Beijing topic is necessary because of its military potential is growing.
Earlier, Russian foreign Minister Sergei Lavrov said that Russia will develop the INF Treaty banned weapons in response to tests conducted by the United States. He noted that such weapons are not available anywhere else to stay until it will do the American side.
The effect of missile INF Treaty was formally closed on 2 August. Washington broke the agreement, allegedly due to violations of its terms by the Russian side. Moscow has indicated unsubstantiated nature of the allegations and complained about the reluctance of the US to enter the dialogue.