Science
In honor of Greta Thunberg has named a new species of beetle
Employees of the London natural history Museum recently opened called the beetle in honor of the recently received the widely known Swedish Schoolgirls and female ecoactivists Greta Thunberg. So the scientists decided to celebrate the achievements of girls.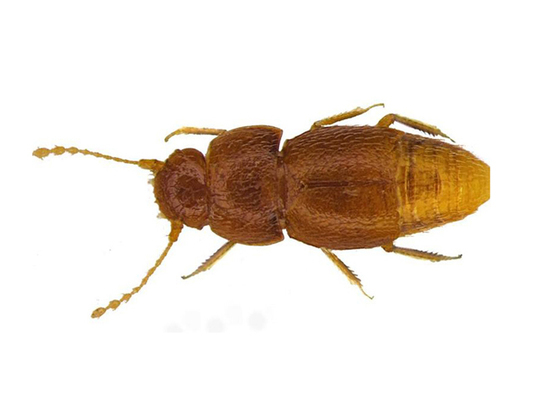 The beetles, called Nelloptodes gretae, have a pale yellow or Golden color, have no wings, and sweep the eyes are small holes. Length of adult individuals is only 0.79 mm, which makes this beetle one of the smallest among the famous.
Greta Thunberg — the girl 2003 year of birth. In 2018, at the age of 15 years she started to protest near the Swedish Parliament with a banner "School strike for the climate", and subsequently this inspired the global campaign, also known as "Friday for the future" more attention to ecoactivists was confined after she spoke at the UN climate summit in new York.
The US President Donald trump, who is the girl shortly before this very disrespectful and looked at the sidelines of the UN, has dedicated her message on his Twitter page. "She seems a very happy young girl with a bright and beautiful future. So nice to see this!", — he wrote, although many felt that the head of the United States of America ironically. In response, Greta Thunberg on his page signed "Happy young girl with a bright and wonderful future", which, naturally, was seen as a retaliatory attack.
Recall that in 2017, the insect was named in honor of Donald trump. A group of researchers under the leadership of the canadian biologist and taxonomist Vazrik Nazari found that the moth collection of the Museum of entomology Bogart refers to a previously unknown mind, and gave him the name Neopalpa donaldtrumpi. As explained then that the scales on the insect head resemble hair favourites shortly before the President of the United States. Some of the media was also noted that a new moth species dwell near the U.S.-Mexico border on both sides.