Science
American astronauts temporarily moved the kitchen to another module of the ISS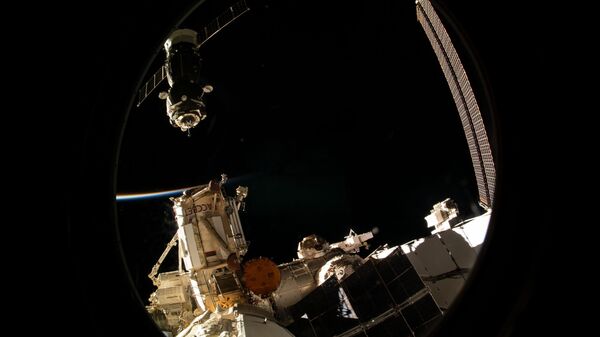 Astronauts on the International space station temporarily moved the kettle and the stove in another American module because of problems with kitchen.
On Tuesday it became known that from-for short circuit the astronauts can not use the kitchen in the American module Unity, therefore, forced to walk over hot water and heated food in the Russian module "Zvezda". Later the experts of the Houston mission control center (MCC) informed the astronauts that they will try to solve the problem on Wednesday.
The astronauts in the course of negotiations with the specialists of the MCC, the stream which is conducted by NASA, reported that temporarily connected the kettle and stove to another power source, located in the Destiny module. For this they used the unit with the cable taken from the Russian cosmonauts.
The space is equipped with a water heater (kettle), which in addition to the distribution of hot water is used to prepare freeze-dried (in powder form) food and the heater (cooker) for warming canned food.
Currently, the ISS is flying Russians Alexander Skvortsov and Oleg skripochka, Americans, Kristina cook, Andrew Morgan, and Jessica Meir, as well as Italian Luca Parmitano.
© RIA Novosti / Vitaly Podleckis devices are de-energized