World
Abortion and gay marriage were allowed throughout the UK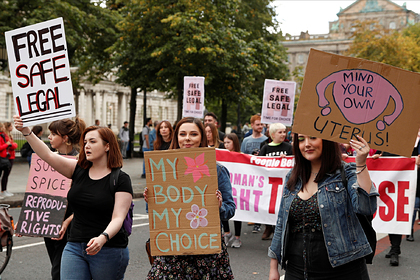 In Northern Ireland decriminalized abortion and allowed gay marriage. The region was last in the United Kingdom, where they were banned. The relevant law entered into force on 22 October, writes BBC News.
Up to the present time the termination of pregnancy in the region is qualified as a crime against the person and entailed criminal liability. Allowed abortions only if the woman's life was in danger or there was a threat of irreversible and serious damage to her physical or mental health.
Now the Northern Ireland authorities to develop rules of provision of termination of pregnancy, that they have time until the end of March. It is assumed that abortion will be allowed, including in cases of rape or incest and serious malformation of the fetus.
New rules on same-sex marriage should take until January 13, 2020. Since the couple must give notice of the desire to register the Union for 28 days before the date of the first gay wedding will probably be held in February. In other regions of the Kingdom — England, Scotland and Wales — same-sex unions were allowed in 2014.
In July it was reported that members of the LGBT community tend to suffer from forced and sham marriages in the UK.