Science
Archaeologists in Israel have discovered a temple with a dedication to the unknown Martyr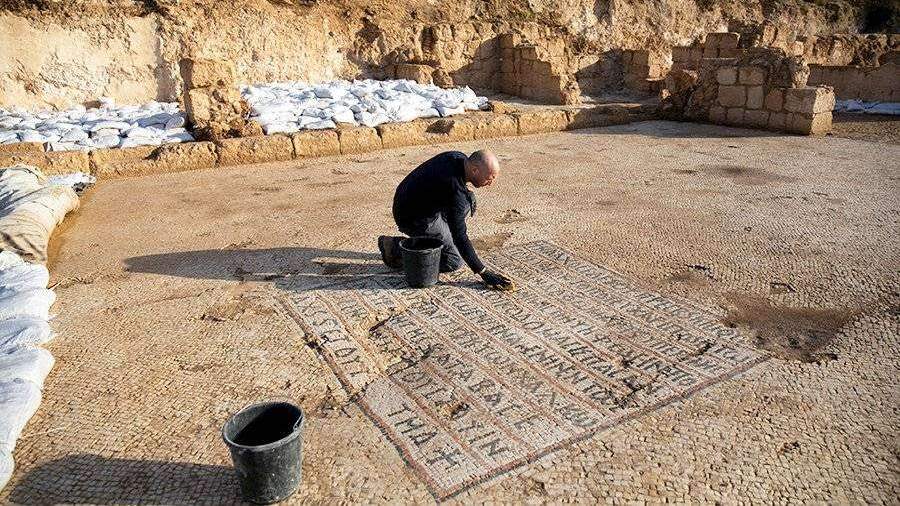 Israeli archaeologists during excavations found a Christian Church with a chapel dedicated to the unknown "glorious Martyr", reports "RIA Novosti" on Wednesday, October 23, citing the Israel antiquities authority.
"The identity of the Martyr is unknown, but the exceptional richness of the structures indicates that this man was an important figure," said excavation Director Benjamin of StorCon.
The age of the Church, found during excavations near the town of Beit Shemesh in the Jerusalem district, defined in 1.5 thousand years. The building is a Basilica with an area of 1.5 thousand sq. m. it is Assumed that its construction began in the VI century during the reign of the Byzantine Emperor Justinian.
Inside the Church is richly decorated with frescoes and mosaics depicting leaves, fruits, birds and geometric elements.
Later, under the Emperor Tiberius II Constantine, the Basilica was built the chapel has an inscription inside which reported on the dedication of the "glorious Martyr."
According to archaeologists, the relics of the Martyr might be in the tomb chapel.
October 14 at Azov, the archaeologists found a mound 25 burials of different epochs. Near the graves of the Scythians discovered the oldest Neolithic burial and multiple burials of the Middle bronze age.