Science
Scientists have found the development of heart disease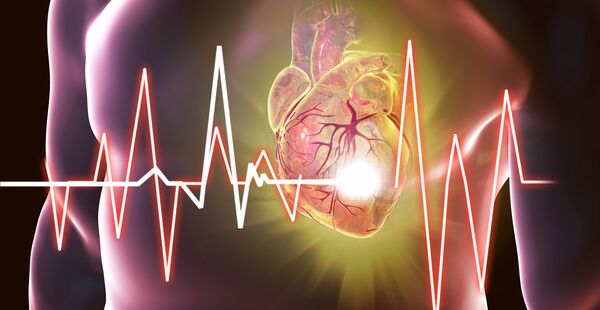 Scientists from the Institute of theoretical and experimental Biophysics RAS found some receptors of cardiac cells are responsible for calcium levels and nitric — oxide substances from which depends on the normal functioning of the heart. They also found that hypertension is broken the update mechanism of these receptors, which can cause heart abnormalities, developing at elevated pressure. The study is published in the journal Archives of Biochemistry and Biophysics.
Receptors are specialized structures on the cell surface through which information is exchanged. Each of the receptors recognizes a specific alarm message. The study of cell receptor — a relatively new trend. Biophysics only beginning to understand the mechanisms of intercellular communication.
Scientists from the Institute of theoretical and experimental Biophysics, Russian Academy of Sciences under the leadership of Yuri Cocosa found on the surface of cardiomycytes — heart muscle cells, specialized receptors ALPHA2-adrenergic receptors responsible for the synthesis of molecules of nitric oxide (NO) and a decrease in the level of intracellular calcium ions.
Both of these components are necessary for the normal operation of the heart. Nitric oxide is a known muscle relaxant and helps to relax the heart muscle and to ensure its effective rest. Calcium ions trigger muscular mechanisms of heart contractions, and then their concentration in the cells increases, and again decreases to background values.
If the process of utilization of calcium from the intracellular fluid is disrupted, what happens in various cardiac pathologies (hypertension, myocardial hypertrophy, arrhythmia), it begins to accumulate in the cell. This can lead to apoptosis — "suicide" cells that directly affect the viability of the organism.
Control the level of calcium in the cell depends on how well the work of cell receptors kardiomiotsitov. And for this they must be updated regularly.
Scientists found that in rats, suffering from hypertension, the synthesis and decay of ALPHA2-adrenergic receptors accelerated. In other words, receptors in rats with high blood pressure are much smaller. However, their ability to stimulate nitric oxide synthesis, and decrease the calcium level is strongly suppressed.
"That is a lot of receptors, but they are ineffective. Why this is so remains to be seen" — are in the press release ITEB words of the head of Yuri Cocosa. — "Apparently, SHR rats (the model animals, which from an early age blood pressure is much higher than their wild counterparts — Approx. ed.) is some compensatory mechanism that increases the amount of protein of these receptors, however, as the results show, this mechanism is still not functional. That is, SHR it's not so much the absolute number of these receptors, how much in short supply of signal transmission. Relatively speaking, the message the mail comes in, but gets in the "Spam" folder, and the information the addressee is still not perceived."
Is detected the decline in the health of ALPHA2-adrenergic receptors cause or a consequence of the development of heart disease, scientists have yet to install. However, the results obtained open new perspectives for the effective management of the contractility of cardiac cells.