Science
Discovered a link between slow walking and early aging of the brain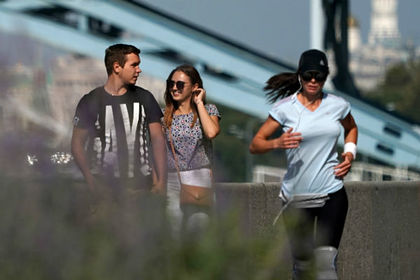 The slow walking associated with the earlier senescence of the brain, that is the conclusion reached by scientists from Duke University in North Carolina (USA). The scientific results published on the JAMA Network website.
The study involved over 900 people, which at the time of the test was 45 years. For the health of the subjects was observed from the age of three.
It was found that those who at an early age was low IQ, weak language skills and poor motor skills in middle age tend to slow walking.
The experts noted that the people who are slow, less brain volume and the density of the cerebral cortex. In addition, the researchers revealed they have signs associated with disease of small blood vessels. All of this, the scientists, testifies to the early aging of the brain.
Experts asked a group of eight people to rate the photos, a person's age. It turned out that those who walk slowly, look older than their more mobile peers.
Previously, scientists at the University of Edinburgh in the UK found that Smoking, high blood pressure, obesity and diabetes cause premature aging of the brain. It turned out that with the exception of high cholesterol all other factors, especially Smoking, blood pressure and diabetes, helping to reduce the number of gray matter, a collection of cell bodies of neurons, glial cells and capillaries.