World
The President of Abkhazia approved the new structure of the government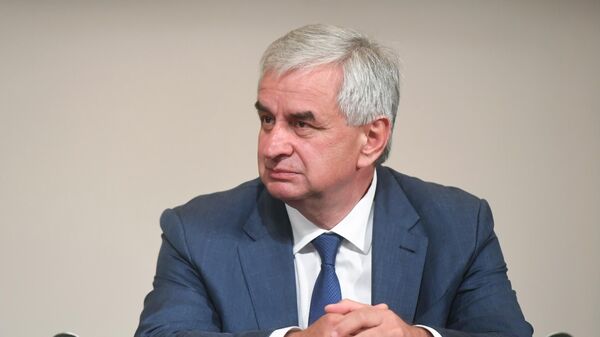 The President of Abkhazia Raul Khajimba on Monday asserted a new structure of the Cabinet, and signed ukazu on appointments of Ministers.
After the inauguration the President sent the government in resignation. The Prime Minister he was again appointed Valery Bganba. He presented to the President proposals on the structure and composition of the Cabinet.
Now, the government of Abkhazia, 12 ministries instead of 15 because a number of agencies were reorganized. Thus, the Ministry of agriculture and the Ministry of resorts and tourism was transformed into the state Committee. On the basis of the Ministry of labor and Ministry of health was established by the Ministry of health and social security.
In addition, the number of ministries was renamed the Ministry of repatriation is now called "Ministry of demography and repatriation" and the Ministry of education became the Ministry of education.
While three Ministers retained their posts in the new government. So, the Minister of defence remained Mirab Kishmaria, the Minister of foreign Affairs – Daur Cove, and the Ministry of internal Affairs will continue to lead Harry Arshba.
In addition, retained their posts of first Deputy Prime Minister Daur Arshba, who headed the election headquarters Khadzhimba during the presidential election, and the chief of staff of the Cabinet David Sanguliya.